This week we are featuring an interview with Ramon Llamba, a wife, a mother, a life coach and an entrepreneur, on the pages of Indusladies, to celebrate the rising tribe of women who are running successful solo businesses in their chosen fields. Ms Llamba is in conversation with our writer, Nancy Katyal.
You have inspired and led many to attain success. Could you please share with us about your organization, Golden Age Transformation?
My company, Golden Age Transformation, was founded in the year 1995, and the main goal was to help people transform their lives to lead a better and more powerful and complete life. Due to all of my life experiences, what I realized that we, as human beings, never had any control over what life gives us, but we have complete control over ourselves. So Golden Age Transformation is an organization which guides and coaches people to walk through life with ease, grace and acceptance.
The techniques we use in our coaching module are from Neuro Linguistic Programming (NLP), Reiki, Past Life Regression Therapy, Vaaastu, Astrology, and the Brain Mapping Analysis. Basically my target, while coaching any client, would be to leave the person, perfect whole and complete in all zones of life. So I address the physical aspect, the mental aspect, the emotional aspects and the spiritual aspect.
How did you get interested in life coaching?
 Life Coaching came to me through a lot of challenges my own life had given me, and because of my commitment levels towards living my life positively, I realized that it is our own selves that can make our life, or break our life. Then I started researching the various aspects where I could work on myself to help me grow, and then acquired certificates for the same to be a life coach. I am trained under NFNLP for being certified as a NLP trainer, and under Louise l Hay, from USA, to be a workshop trainer and a life coach and under Dr Brian Weiss to be a past life therapist.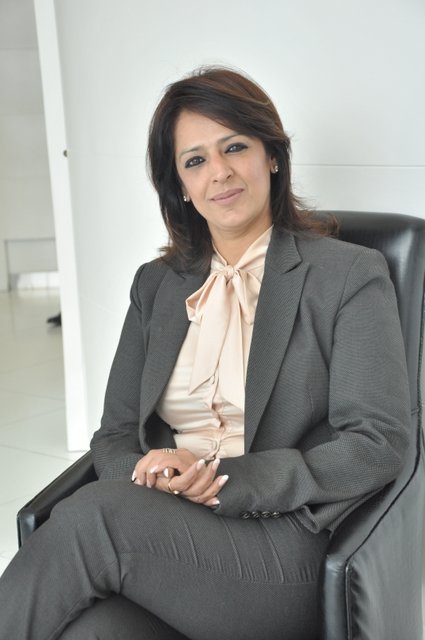 Please share with us some of the crucial decisions through your wonderful journey as a successful life coach, which has led you to where you are today.
Some of the most crucial decisions that have led to where I am today are high level of commitment.
One particular incident I would love to share. I have been accumulating knowledge and degrees since last 14 years to equip myself to be able to coach people, in their lives, but the last certification, which was the Life Coach certificate, was due to me, and I had plans of going to USA to do the training. I had paid the registration fees in advance, which is very high and non refundable, but life wanted to test my commitment levels, and just five days before I had to travel, I lost my father. Then I was in a situation where I had to choose to go, or to stay on with my family, and in my heart I knew that if I don't go now, I will never go,  because of financial reasons, as the money I had paid was non-refundable. But with the support of my husband and family, and with a lot of grief and pain in my heart, I went for my certification.
What I learnt out of that was, whenever we have our goals to reach, life is going to test us for sure, and we have to be unstoppable and be committed towards what we want to achieve and where we want to be in life.
Being a life coach, what have been the most memorable moments for you?
As a life coach, the most memorable moments are those when people's lives turn around for the good, and when they come back to you acknowledging it, the feeling and satisfaction is so intense, that even any amount of money in this world cannot buy that feeling.
Who has been your inspiration?
My inspiration has been my parents, both my mom and dad, I derive my strength from my mom, and my commitment levels, of being unstoppable, from my father, besides that I am really inspired by Dalai Lama and Deepak Chopra.
What do you like to do when you get leisure time for yourself?
In my leisure time, either I'm reading or cooking. Cooking is my passion, so I love to cook a special meal for my kids and family, because for me, cooking is one of my expressions of love towards my family. I love to meet new people, interact with them, and understand their design of being. I am more of a people's person.
How do you manage the balance between your work and family?
To create anything in life, one needs to first identify the basic ingredients needed to create it. So to create a balance in my work and personal life, what I add in is a lot of patience, acceptance, and willingness.
Balance comes very naturally to me, because when I am doing something at that moment, I invest myself 100% into it, I am good with time management and also prioritizing things makes it easier to strike a balance.
What advice you would like to give to our women readers who want to start coaching as a career?
 Coaching these days is the in thing. For example, only having the knowledge of cricket does not empower us to go and play for the Indian cricket team, right? We have to be coached under a cricket coach and learn the technicalities of the game. Likewise, life is a game, and only the knowledge of life really does not empower us to live it powerfully, a life coach can actually help you and guide you to enjoy this game, and come out as a winner in any and every circumstances.
So my advice to all women out there is, get going, it's the thing. Although it requires a lot of commitment, responsibility, patience and acceptance, it's worth it by the end and moreover it's going to help you grow as a person from every aspect of life.
Thank you Ms Llamba, Team Indusladies wishes you all the best.