Women and jewellery have an association that dates back to time immemorial. Dabbling in bead, stones and semi-precious metals is our entrepreneur of today, Vidhya Iyer. A mother of twin daughters, Vidhya has found expression for her creativity and talent in the dazzling world of jewellery. It is a passion that she has pursued since her college days and has now transformed her hobby into a business that makes it all worthwhile.
Today we present to you the talented and creative Vidhya Iyer of Swathi Jewels, in conversation with Vandana Rajesh.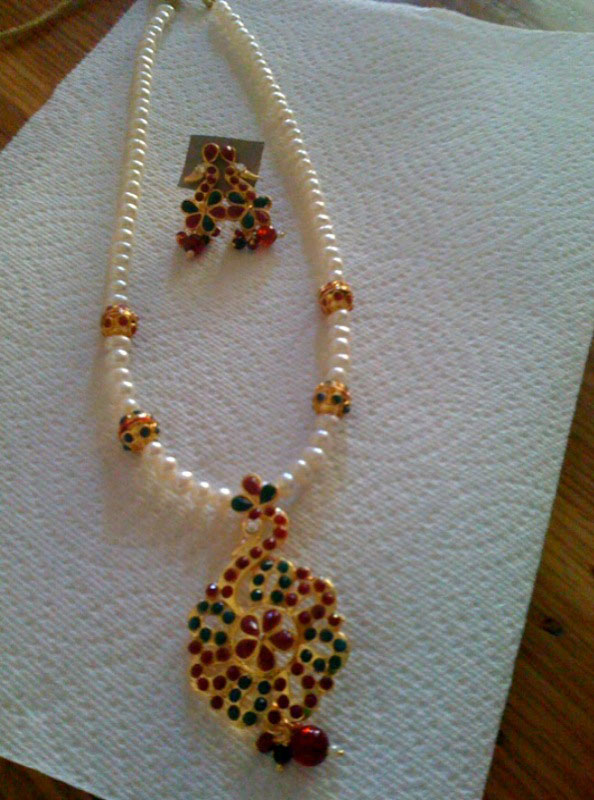 How will you describe yourself? 
I am a homemaker and a mom of twin daughters. I completed my education from the University of Madras in the Commerce stream, and currently own a home based fashion jewellery business. I feel really proud to be a woman, and believe that if you are confident in whatever you do, then success will be yours.  
How did you hit upon the idea of starting your own line of handmade jewellery? 
I started making jewellery when I was in college; however, those were not very professional. I had a chance to learn more about the techniques of jewellery making when I moved to the US. Initially I was making jewellery only for my immediate family. My cousin gave me the idea of creating a blog and displaying all my handmade jewellery.
One day, my friend brought her 7-year old daughter for a play date and the child liked few of my neck pieces.  My friend immediately bought those sets and selected a few earrings and placed an order for matching necklaces. She bought almost seven sets that day, and this is the story of my very first sale, which gave me the idea of starting my home based jewellery making business.