Style Scout

By: IL_Admin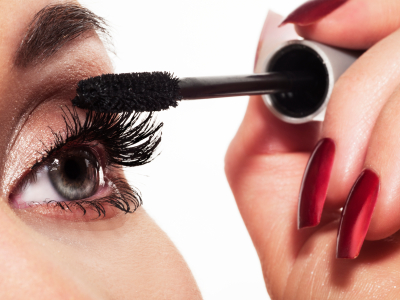 It's that time of the year when we, gearing up, pick up the raison d'être of a fabulous life and ring in the holiday season. Gone are the torturous summer months, or the monotonous rainy season. Welcome breezy autumn and fresh fashion with arms wide open. Autumn fashion stands for cool and clean. Dress up to the hilt by balancing dazzling splurges with responsible fashion this season. Here's a dekko on what can make you tick as the 'IT' girl by emphasizing on vivid colours, prints, fabrics and styles. This is perhaps the best suited time to flaunt the latest market finds in your wardrobe.
And make sure you don't burn a hole in your pockets just to get the latest in the offing. Read on to test your styling skills and check your fashion-o-meter…
Floral Dresses:
These can be a girl's best friend from summer months stretched on to autumn. They are ultra comfy and go well to beat the heat. The beauty of these dresses is that they can be worn in varied ways and styles. Wear it to your quintessential break or girlie brunch or when going for a date with your boyfriend or better still for shopping! You can add a boyfriend blazer to get an evening wear look. Wear your floral tops with shorts, pants or capris. Accessorize the dress with a colourful bag or messenger bag, a straw hat, earrings and wooden or metal bangles, complete with gladiators/flats and you are ready to be the cynosure of all eyes!
Structured Dresses:
Wear it to a formal event as daringly as you can flaunt it in the evening for a night out with friends. Just throw in some bold make up, chunky earrings or a statement neckpiece, stilettos and a blazer. This is mostly preferred in basic and solid colours like navy blue, black, grey, white or brown. You can go a little above the knees and let the dress cast it spell on people around.
White outfits:
Anything in white is a compulsory piece in a woman's wardrobe. Pants, shirts, tees, skirts, dresses, shorts, gowns, kaftans, tunics, cargo, cropped, palazzo or capri pants, shirt-dresses, jeans or leggings. The list is simply endless and you can mix and match to get a fresh, funky look. The colour helps your stay relaxed through the not-so-very-sweaty days. Pair up white with a bright top or bottom in colours like- pink, bottle green, yellow, orange or even black and see the white effect on the people around you!
Shorts:
Even if you out of your school days, its never enough to have shorts in various styles and prints. If you are the few blessed with shapely and toned legs, then the shorts can be your best bet. Available in checks, plain colour, stripes, polka dots, denims and digital prints, shorts are the definitely the flavour of the season. Choose your pieces in a length you would be comfortable to flaunt yourself around in, denims for the day and high- waisted variety for the night can be your perfect picks.
Tops:
Stock up tank tops in varied colours and styles. Take your pick from floral or candy colour peasant tops, sleeveless, noodle straps, halter, one-shoulder or tube tops to add some drama to your look. Tees, formal shirts, tunics, ganjis all make for good resort wear. Team them up with shorts, jeans, skirts and create a new look each day. The colours to look out for this summer season are- powder pink and fuschia pink, burnt orange, lemon green, lavender, purple and brown. Colour blocking is big so pair up your tops and tees with contrast coloured bottoms. Stay away from hues of boring blacks all the time. Stripes, checks and prints with a back zip also in vogue and look cute!
Jumpsuits:
The jumpers are the talk of the town. Wear them in blue, black, brown, maroon in varied materials, and this look is ideal for any body type. The thin framed women can flaunt their curves while the well endowed women can choose the loose variety in dark hues to look thin. It's the perfect balancing outfit which can be worn anytime of the day. Available in sleeveless, one-shoulder, strappy or off-shoulder, this trendy item is sure to set the temperature soaring!
Accessories:
Mix and match chunky hand cuffs, bangles in gold, metal and wood. You can wear simple neckpieces, pendants and light earrings or hoops for the day and add the heavier, statement worthy ones for the night. The owl pendant, earrings and bangles are currently in fashion.
Pink and nude make up
Stay away from dark lip colours and eye pencil or eye-shadows. Opt for nude, pinks, light brown and peaches to get the natural look. Just go for kohl look and dab a little gloss to you lips, this look is ideal for the college-goers or to work. You can also opt for bright pink nail paint and soft pink lips; it gives out the perfect balance.
Things to keep in mind:
When buying dresses or tops in contrasting shades, always keep your skin tone in mind. Also try to choose from linen, cotton, muls and light weight fabrics rather than the heavier variety. Also remember, cropped jackets are a good way to substitute blazers on a warm day. Add a scarf to your regular blouse, top, dress and turn it into an evening wear. Do not leave your house without your daily doze of sun-screen lotion, sunglasses, fun accessories, sling bag or boho bag and mild scent. When using one bright piece, try keeping the others neutral. This way it will make the outfit look balanced and will also let just one piece grab all the attention Keep the flip-flops, flats, osho chappals, tie-up shoes handy to pair them with your outfits. Drink a lot of water to hydrate yourself and work out to add the extra glow to your skin. Make sure your hands and legs are well groomed. Your hair should be away from the face, ideally be tied into a bun or ponytail. Refrain from keeping them open and get the mint flavoured shampoo to keep your tresses fresh.
So what are you girls waiting for, step up and step out in style!
22 total views, 1 views today
Don't miss our exclusive content. Follow Indusladies