My Experience of Working from Home

By: Nishi Roy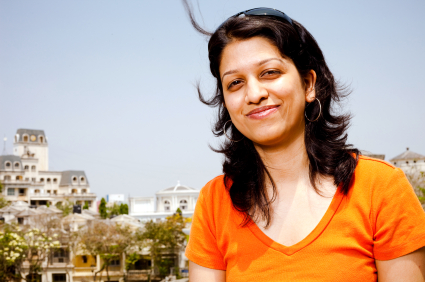 For most people, who are into regular full time jobs, the term work from home (WFH) is almost akin to taking life easy and less work and more fun time. When I say regular, I mean professionals who need to be in the office premises almost every working day. The common perception held by such 'regular' professionals and employers who balk at the idea of WFH is that a person seeking flexible work is not really so serious about working and is doing so because it is more of marking time.
Quitting Full Time Work
I quit full time work because of two main reasons. I was beginning to experience severe backache, and with a constantly-travelling husband, managing home, work and a young growing child was a constant tight-rope walk. I was beginning to get very forgetful and irritable, especially when I returned home from work.
I was deterred by almost everyone I knew and warned that I was committing professional suicide by willingly putting in my papers with a good employer. Frankly, I would not have quit, had not my employer given me the option of WFH. While the HR and my immediate superiors were sympathetic about my needs, they were closed to the idea that I can WFH. It was unthinkable, as far as my employers were concerned, and, thought I was being irrational in asking for a WFH option.
First WFH Work
As soon as I quit, almost immediately I was appointed by a publishing house on flexible work hours as their contributing retail writer. It was more a case of being at the right place at the right time, and generosity of a friend, who put me across to one of the writers of the publishing house.  Since the publishing house was due to launch a new magazine soon, and was in urgent need of full time writers, I seemed to suit their profile. They made a concession with me, thinking that eventually I would join them full time. To cut a long story short, they decided to induct me in, on reduced hours, with reduced remuneration too, of course.
Loved it
The work was new and challenging and I loved it. Though, it was not all rosy, because it was perhaps for the first time I encountered enviousness and slight hostility, I would make occasional visits to the office to discuss projects. I was then enjoying my work. In the four years, at regular intervals, I was asked to reconsider my decision and start working full time with them. While it meant that I was doing good work, it was frustrating too, since I could feel the pressure and the non-acceptance of my work format.
Change Again
When it was review time again, a mail was sent to me to increase my role and take on more responsibility with the bureau. It was a fabulous opportunity, though it was again for full time work involving regular travel outside the city. While I was open to taking on more responsibility, I was unwilling to join full time work, since my situation at home remained the same, that is, a husband who is constantly travelling, a growing child who needed his mother even more, and no familial support from anyone else. My refusal was not taken kindly, and in spite of having consistently performed very well, the publishing house decided that there was nothing much left for me to do any more in the organisation.
No Change
While on the hunt for WFH options again I realised that the market in India has not changed much in last three years. The perceptions are stereotyped, and the WFH job market is limited. That I felt frustrated is an understatement. I was back to my job hunt and my forced break from work allowed me to travel more, and friends helped me stay updated with latest in the field.
Opportunity Knocks
For a lark, I had applied to a full time position in a start up venture. My CV was liked and I was called for an interview. During the interview, I took a chance and broached the WFH option. I was pleasantly surprised when the company chief seemed willing to explore the reduced work option with me. I guess my confidence, attitude and that my commitment of the deliverables, turned the tide. I am back again in WFH.
My Advice
My personal experience says, keep up with the optimism and have at least one good friend who will genuinely help you tide over the not-so-happy period. Never shy away from trying and be very clear about the deliverables, for you never know your poise and confidence may open doors which you thought would always be closed. Happy working from home.
73 total views, 2 views today
Don't miss our exclusive content. Follow Indusladies