Vacation is that what your mind, body and soul aches? Are you sick of the daily grind? Then it's time to hit the road, without breaking your bank! We've shortlisted 6 alluring weekend getaways that are less on cost but high on experience. Escape to the great outdoors, walk through the perfect locales, explore the history and taste authentic.
Check out our suggested retreats from your metropolitan.
Ex Delhi –
Mcleodganj – (481Kms/ 8 ½ hrs)
Around 10km above the main city of Dharamsala, McLeodganj is a quaint little hill town and the residence of His Holiness the 14th Dalai Lama. The town boasts of dozens of budget hotels, trekking options, amazing cafés and restaurants and shops selling Tibetan souvenirs.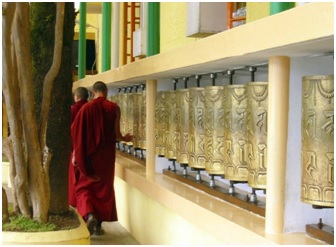 Lined with small authentic cafes and eateries Mcleodganj is a foodie's paradise. But you shouldn't miss trying the authentic Tibetian cuisine at tiny home cafes too.
The town is well connected by road and best explored on foot with just two main parallel streets. You can take interesting trails to Dalai Lama's Temple; Tibet Museum; Bhagsu waterfall; Dharamkot; and Triund.
Rishikesh – (264Kms/ 6hrs)
 Whatever is your mood – religious and simple or adventurous and fun, Rishikesh is the place to be!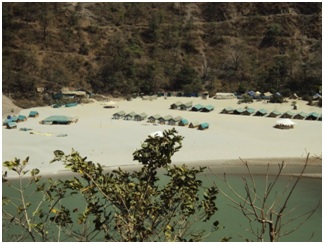 Rishikesh, though has a spiritual touch but is very New Age.  Start your day with yoga; play volley ball on the Ganges beach; experience the thrill of white water rafting; trek to greens; try rappelling, rock-climbing or bungee jump; coddle by evening bonfire beside the holy Ganges and feast on the local cuisine.
Many well installed camps are lined up on the banks of river Ganges and offer budget packages that includes activities, food and lodging. From silent to fun-loving, Rishikesh offers unlimited fun and adventure for everyone.
Ex Mumbai –
Daman – (193 kms/ 3 hrs)
Daman, with its pristine beaches, Portuguese- European architecture and tropical flavor, exudes a hypnotic charm. This sea town is divided into two – Moti and Nani Daman bordered by the Daman Ganga River. What's better if you are spoilt for choices on your vacation, watch sunset by the seashore, make sandcastles with your little ones, enjoy the water sports, laze at the beach, explore the history or go fishing. Daman stands out in every aspect and corner.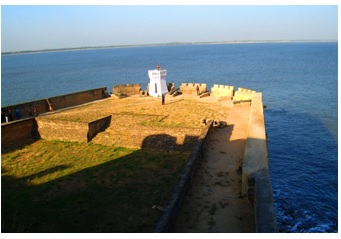 Apart from beaches, Daman boasts of exquisite handicrafts and colorful culture. Other popular attractions include Church of Our Lady, St Jerome Fort, Diu Fort, Panikota Fort, Kadiaya lake garden and Cathedral of Bom Jesus.
Putting up in Daman is not a problem since the road along the seafront is lined with decent accommodation options in different ranges. There are various restaurants and shacks serving scrumptious food- from authentic Parsee to sea food and vegetarian delights; it's for you to explore this unique potpourri.
Durshet (100 km/ 2 hrs)
Durshet in Maharashtra, is a forest blotch filled with mahua, mango and teak trees, intertwined with the Amba river and dotted with waterfalls. Lying in the backdrop of the majestic Sahyadri range, Durshet is blessed with surreal natural beauty and houses a large number of flora and fauna.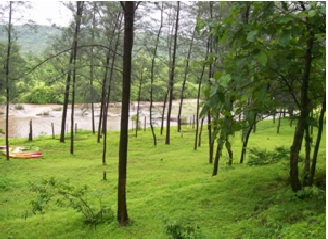 A holy visit to temple, a stroll inside the forest following the birds, a romantic walk in the greens, a challenging night trek to the waterfall, a jungle safari, rafting in the Kundalika River, Durshet offers myriad variety of sights and activities.
Many nature resorts are available for a comfortable yet budget stay. So if you thought Mumbai is all about beaches, Durshet is the place to break that notion and surprise you.
Ex Bangalore
Coorg (265Kms/5hrs)
 Gorgeous misty mountains, lush green valleys, myriad streams and waterfalls, thick forest, miles of paddy, spice and coffee plantations with plenty of activities for you to indulge in, its Coorg, the Scotland of India.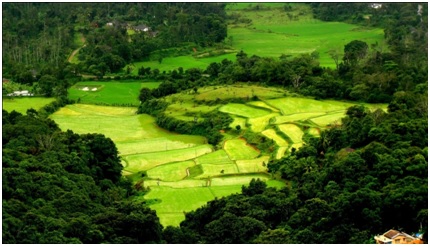 Sights like Dubare Elephant Reserve, Nagarhole, Iruppu Falls, Abey Falls and much more, will keep your spirits buzzing throughout.
Coorg has many budget hotels to choose from but whats best are its home stays where you can live with the locals and taste the authentic Kodagu cuisine for an unmatched experience.
Gokarna (485Kms/8 ½  hrs)
 At the borderline of Karnataka and Goa, lies Gokarna, with its pristine beaches and Lord Shiva temples. Once a religious site, today it draws both pilgrims and vacationers with the same zeal.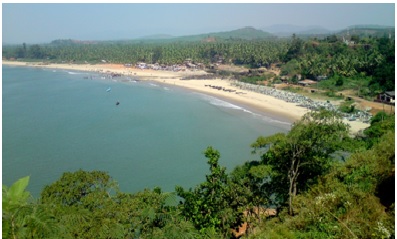 Explore to witness its stunning contrast with serene beaches on one side and temples on the other. Go beach hopping, dig in the local food, do nothing in the hammock, discover the religious you in the temples or be a part of the parties with bonfires and music.
Gokarna makes for a great weekend getaway since it is well connected by road and has great accommodation options ranging from beach huts and resorts to city hotels, just book in advance.
So whatever be the mood or motivation, pack your bags, refuel your cars or book your bus and hotel, head out to your economy-logical weekend trip. Don't think much, it's no big deal!