Diffuse Adenomyosis

| | |
| --- | --- |
| Presented by: | |


I am 34 years old and have a 2 year old child. My husband and I are planning for a second baby. These days I experience some pain during my periods. Last month, I went for a scan and the report showed that I have diffused uterine adenomyosis.
My doctor told me that this is not a problem and that I could try for another baby. My question is about adenomyosis and how it affects a pregnancy. Thanks in advance.

I hope your doctor has explained to you what diffused uterine adenomyosis is. If not, please do get detailed information about this condition so that you are well aware about it.
The good news is that it rarely has any effect on pregnancy. Neither does it affect the health of the baby growing in the uterus. So, you can go ahead with your plans for the second child without any fear.
However, it is best if you follow your doctor's advice from the day you learn of your pregnancy till the day you deliver. Discuss your medical history in detail with your doctor and always carry all your lab reports and medical cases papers whenever you go for your health checkups.
Always go for all the tests that your medical practitioner recommends and adhere to the medicine regime prescribed. Stick to the scheduled check-ups so that that doctor can evaluate that your baby's development is normal.
Maintain a healthy and active lifestyle and avoid stress during your pregnancy and enjoy this period without any worries. All the very best.
Don't miss our exclusive content. Follow Indusladies
YOU MIGHT LIKE:
Do you have Pregnancy Related Questions?
12 Important Dos and Don'ts After your Caesarean Delivery
Be Pregnant and Beautiful

Article

Food Menu During Pregnancy
Joke of the Day
Thought for the Day
Photo of the Day
Daily Fortune
Daily Poll
A Winter Forecast
It was October. The Native Americans on a remote reservation asked their new chief if the coming winter was going to be cold or mild.
Since he was a chief in a modern society, he had never been taught the old secrets. When he looked at the sky, he couldn't tell what the winter was ...
continue reading...
MORE FUN STUFF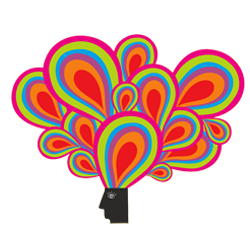 Thought for the day!
We don't see things as they are, we see things as we are.
-Anaïs Nin
MORE FUN STUFF
Friday, May 06th, 2016
What's in store for you today?
Choose your fortune cookie to find out!
Cookies Opened Today :
60
MORE FUN STUFF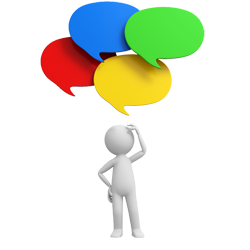 Loading ...
MORE FUN STUFF