37 Weeks Pregnant

As you finish 36 weeks of pregnancy and enter the 37th, at the end of this week you will finally be called 'full term'. That sounds good, right? So be happy. You will see your child any time now. In the meantime read through our short guide to managing pregnancy. 
Changes in Your Body at Week 37 Pregnancy
As you soon step into the 38th week of pregnancy, the baby uses your pelvis as cushion. So expect a lot of pressure on it. It is natural for you to feel exhausted now.
Your breasts will feel quite heavy now as they are full of milk and ready for feeding. Sometime the colostrum might even leak out.
You may notice some stretch marks around your breasts, waist and hips at 37 weeks of pregnancy. 
Your Baby's Development at Week 37 Pregnancy
Although most babies born during this time do just fine, it is better if they make till the end of the 39th week. Hence doctors will try and induce labour or perform a Cesarean delivery before that unless it is medically required.
At 37 weeks of pregnancy the baby's lungs are well developed at this time and it slowly gets into the rhythm of inhaling and exhaling.
The hair on the head has been growing all this while. And depending on the genetics he or she should have a full head of hair now.
Week 37 Pregnancy Tips and Advice
This week the doctor might do an examination of your pelvic region. He will check on:
If the cervix is soft or firm (it softens out during labour)
If the amniotic fluid is leaking
The position of the baby
How far he baby has moved to the birth canal
The shape of your pelvic bones
Knowing what to expect will reduce a lot of your tensions. So have your birthing plan ready. Also ask your doctor what you should do when your labour pain starts or your water breaks.
At 37 weeks of pregnancy keep your hospital bags ready and don't panic. Keep all emergency numbers handy so that you know who to call. For example that of your spouse, close friend and your doctor.
Week 37 Fun
Go for a drive with your spouse and indulge in a hot chocolate fudge sundae.
Start with a yummy breakfast, read celeb gossip magazines, watch some cartoons on television and then go off to sleep. Enjoy the moment and try not to stress. 
Did you get a pelvic region examination done? Why did the doctor do it? Is nervousness creeping inside you? Join our due date club here and share your thoughts with other mums-to-be.
Week 37 Pregnancy Articles –
More Coming Soon!!!
Week 37 Pregnancy Discussions 
Week 37 Have a Laugh
"I'm really worried," exclaimed Nitin.
"Why?" Arjab asked.
"Well, my wife read 'A Tale of Two Cities' and we had twins. Later she read 'The Three Musketeers' and we had triplets. Now she's reading 'Birth of a Nation'!"
Don't miss our exclusive content. Follow Indusladies
Joke of the Day
Thought for the Day
Photo of the Day
Daily Fortune
Daily Poll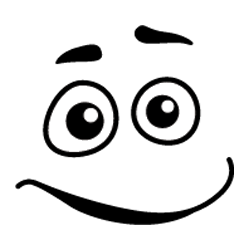 The Drunk Guys
3 Drunk guys entered a taxi.

The taxi driver knew that they were drunk so he started the engine and turned it off again.

He told them, " We have reached".

The first guy gave him money and the second guy said , "Thank You".

The Third guy gave the driver a slap. The driver was shocked thinking the third drunk knew what he did. The driver asks him ,"What's that for?"

The third guy replied,"Control your speed next time" . continue reading...
MORE FUN STUFF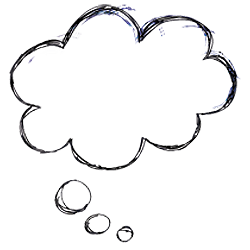 Thought for the day!
Life's challenges are not supposed to paralyze you, they're supposed to help you discover who you are.
-Bernice Johnson Reagon
MORE FUN STUFF
Sunday, January 25th, 2015
What's in store for you today?
Choose your fortune cookie to find out!
Cookies Opened Today :
29
MORE FUN STUFF