Dealing with Menstrual Period Pain
Menstrual periods is a monthly occurrence for women when the body sheds the lining of the uterus through the vaginal canal. Many women experience crampy lower abdominal pain or a fluctuating sharp pain or back pain during menstrual periods. It is a huge discomfort which can bring normal activities to a grinding halt.
Watch this video to find out how you can get rid of the pain and discomfort naturally!
Don't miss our exclusive content. Follow Indusladies
Joke of the Day
Thought for the Day
Photo of the Day
Daily Fortune
Daily Poll
A Winter Forecast
It was October. The Native Americans on a remote reservation asked their new chief if the coming winter was going to be cold or mild.
Since he was a chief in a modern society, he had never been taught the old secrets. When he looked at the sky, he couldn't tell what the winter was ...
continue reading...
MORE FUN STUFF
Thought for the day!
We don't see things as they are, we see things as we are.
-Anaïs Nin
MORE FUN STUFF
Friday, May 06th, 2016
What's in store for you today?
Choose your fortune cookie to find out!
Cookies Opened Today :
34
MORE FUN STUFF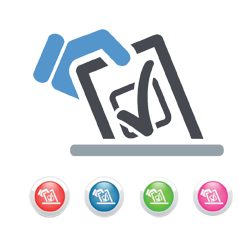 Loading ...
MORE FUN STUFF