Ramaiya Vastavaiya- Will It Recreate the Raj Kapoor Nargis magic?

By: Vandana Rajesh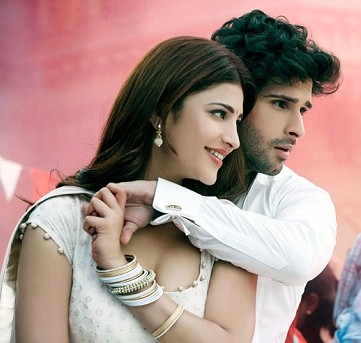 Ramaiya Vastavaiya, brings back memories of a movie "Shree 420" and a pair that has stayed so fresh in our minds in spite of time having flown by. Ramaiya Vastavaiya, the popular song sequence that features the star couple, Nargis and Raj Kapoor, of the golden era now has a new meaning. A new version for today's cinema fans.
With the movie Ramaiya Vastavaiya directed by none other than Prabhu Deva, starring Girish Kumar and Shruti Hassan (the talented daughter of actors Kamal Hassan and Sarika) just a few days away from its release, it is an all new meaning an all new performance that will come through. With the music of the movie getting popular with the young generation, there is definitely a lot of speculation of whether the movie would be able to recreate the old magic. Will Prabhu Deva be able to woo the Hindi audience with this remake of his popular Telugu hit "Nuvvostanante Nenoddantana". The name definitely brings about an instant comparison and with fans having a lot of expectations from the new couple, there definitely is a lot of expectation from the film. With just a few days left for the 19th July release,  hope they are able to deliver.
186 total views, 3 views today
Don't miss our exclusive content. Follow Indusladies