Neeluji, as she is fondly known, is also known for her role of Bhabho in Diya Aur Bati Hum, a television series in Hindi, is also the co-owner of Aruneel Films. Our writer, Nancy Katyal, spoke to actor and producer, Neelu Vaghela, in a candid interview.
Please tell us about your journey, as to how you started your career?
I started my career at a very young age. I used to do stage shows and during one of my stage performance Mr. Satyen noticed me and offered me my first role in a Rajasthani film called 'Supattar Binani' (good daughter-in law). I was in 7th standard (11 years old) that time. The film became a blockbuster hit and after that I did close to 50 Rajasthani films, portraying a wide variety of characters.
Shashi Sumeet productions were looking for an actress for the role of mother in their serial 'Diya Aur Bati Hum' and they offered me the role of Bhabho. I am really thankful to all the people who have liked and appreciated my work.  My journey has been one, where there has been no looking back.
What inspired you to start your own production house, Aruneel Films?
I always wanted to promote people who had talent, but were not getting the right platform in Rajasthani films. There is a lot of talent in Rajasthan but artists have to go through a lot of struggle. Hence along with my husband, Arvind Kumar, we started Aruneel Films Productions, to promote and nurture great talent. We are proud of producing four Rajasthani films under the banner of Aruneel Films till now; namely Oji Re Deewana; Preet Na Jaane Reet; Hiwde Su Door Mat Ja; Raju Bangayo MLA.
What were the hurdles you faced during the set up of your production house-Aruneel Films?
It was a difficult journey. We were making small budget films, and faced lot of challenges like not getting the permission for shooting locations. Making travel arrangements for the entire crew was a big hurdle with limited travel options available in areas. We had to often look for nearly located available options for the cast and crew and to stay close to the shooting locations.
To start with, getting distributors for the film release was not easy to promote the film. Looking back, I feel these challenges made us strong at every step. Challenges are part and parcel of life. I am glad that in-spite of these challenges, we had a great team with whom we continued to work hard. Our films did quite well and that was a great motivating factor for us.
What as per you has been your biggest achievement as an entrepreneur?
To be able to help and provide an opportunity to the people in Rajasthani films who had to struggle a lot; the sheer joy of smile on their faces (having got their first break) gives me lot of satisfaction and I feel that's the biggest achievement for me.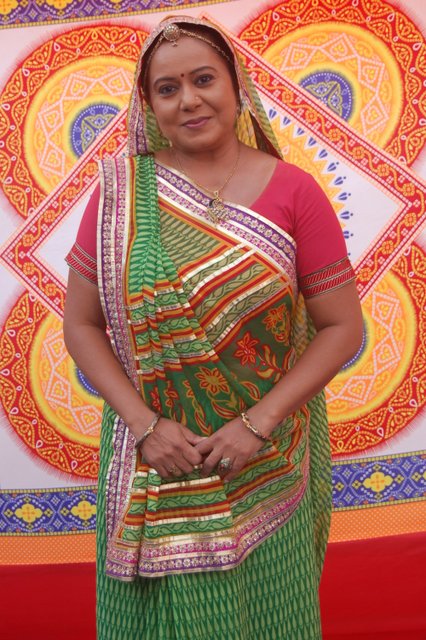 Do you think extensive business experience is required to start one's own company?
Yes, it is very important to have business knowledge, before you start any venture. Before I started my own production company, I was working in films and used to closely observe the nitty-gritty of film making. I started my own company once I had gained sufficient knowledge about film making, and had a clear vision of what I wanted to achieve through that.
What is the driving force that keeps you going?
Acting has been my love and passion. The love and support of my family, my parents and my fans motivates me to do better every time.
How do you manage the balance between your work and family?
I always try to allocate balanced hours for my work and family. Yes, there are days when I had to give extra hours at work, but I make every attempt to spend the remaining time with family.
During long shooting stints, I used to come home during shooting breaks, and spend time with my children. While I was shooting for Diya Aur Bati Hum and Nach Baliye, a dance reality show, at the same time, I hardly got sleep for 3 hours in a day, due to back to back shooting schedules. Yet I ensured that I gave whatever little remaining time I had to my family.
As an Indian woman, what does success mean to you?
I measure my success through the love and support of my fans and the place we have made in their hearts. Wherever we go, people ask us to do our signature step (Nach Baliye Arvindji style), that gives us a strong feeling of joy. Most of us in television industry are known by the characters we play, but I am blessed that people recognize me not only by my character name Bhabho, but with my name Neelu as well.
You are an inspiration to so many women, who are regular visitors to Indusladies. What are the few tips you would like to give to the women who want to start their own setup?
For any field you choose it's very important that you study and observe in depth about it, and discuss your setup plans with your family members. One should not take a plunge blindly in any field. Seek expert advice if need be and then make a start.
I wish all the best to all the women who want to start their own setup, and would like to thank all my fans for their kind love and support always.
Thank you, Neeluji, for your time, and Indusladies community wishes you the very best.