Joke of the Day
Thought for the Day
Photo of the Day
Daily Fortune
Daily Poll
All in the Perspective
Two mothers met for coffee. "Well Ruthie, how are the kids?"

"To tell you the truth, my son has married a real tramp!" says Ruth. "She doesn't get out of bed until 11. She's out all day spending his money on Heaven knows what, and when he gets home, exhausted, does she have a nice hot dinner for him? Ha! She makes him take her out to dinner at an expensive restaurant."

"Oh! What a shame. And how about your continue reading...
MORE FUN STUFF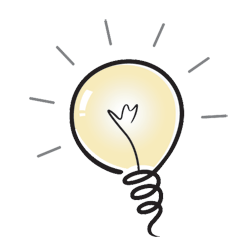 Thought for the day!
From humble beginnings come great things.
-Unknown
MORE FUN STUFF
Saturday, November 22nd, 2014
What's in store for you today?
Choose your fortune cookie to find out!
Cookies Opened Today :
110
MORE FUN STUFF

Loading ...
MORE FUN STUFF