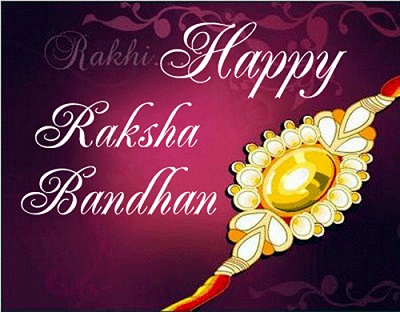 Rakshabandhan is one of the most popular Hindu festivals of India. It celebrates the love and affection of a brother and a sister. We have compiled a series of Rakhi-Rakshabandhan specific articles that you can make use.
Festivals in the month of Shravan
The month of Shravan or the fifth lunar month in the Hindu calendar, starts late July and ends during the third week of August. This entire month or period is considered highly auspicious and holy. Shravan month comes with various festivals and rituals. Shravan Somvar, Gauri Vrat, Varalakshmi Vrat, Rakshabandhan and Krishna Janmashtami are some of the important festival highlights of the month.
What is Rakshabandhan/Why is Rakhi celebrated?
Rakshabandhan is one such festival that epitomizes the sublime emotions of affection, love and fraternity. The festival falls on Shravan Poornima or the full moon day during the Shravan month of the Hindu calendar.
Rakhi or Rakshabandhan symbolizes the pure attachment of love between a brother and a sister. It celebrates this profound emotion by tying a sacred thread around the wrist of the brother by the sister. The thread is befittingly called Rakhi as it signifies the bond of protection against the evil.
Rakshabandhan is also the festival for a family reunion and celebrations. Cheerful atmosphere, harmony, and bliss prevail on this special day. The emphasis for peaceful co-existence and a commitment to protect one another is reinforced when a girl ties rakhi on the wrists of relatives, close friends and neighbors.
Legends and Stories
There are many legends that signify the beautiful tradition of Rakshabandhan. This festival has a mention in the history, shastras and even the Mahabharatha.
Mahabharatha: Lord Krishna hurt his hand when fighting Shishupala. Draupadi, the wife of the five Pandava brothers, rushed to tie the wound by ripping a piece of her saree.
Pleased with this kind gesture, Lord Krishna promised to protect her always. Much later, Lord Krishna did keep his word by saving her from disgrace, when the Kauravas tried to disrobe her.
History: When Alexander was in a spree of numerous invasions, King Porus bravely desisted his expeditions. Alexander's wife doubted Alexander's safety and sent Porus a Rakhi to become his sister. This was one of the reasons why King Porus never harmed Alexander, as a duty to protect his sister.
Similarly, Maharani Karawati sent a Rakhi to Humayun to protect the kingdom of Chittor (Rajasthan) and its King. Knowing the significance of Rakhi, Humayun acceded to her wish.