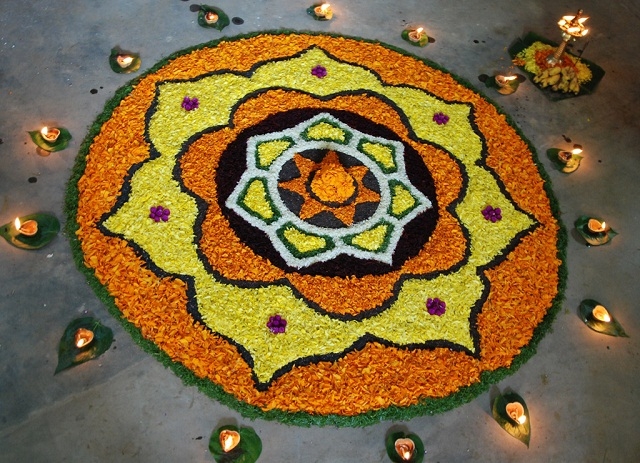 This colourful tradition of decorating homes with Pookalam is hugely popular in the homes of Kerala, especially during Onam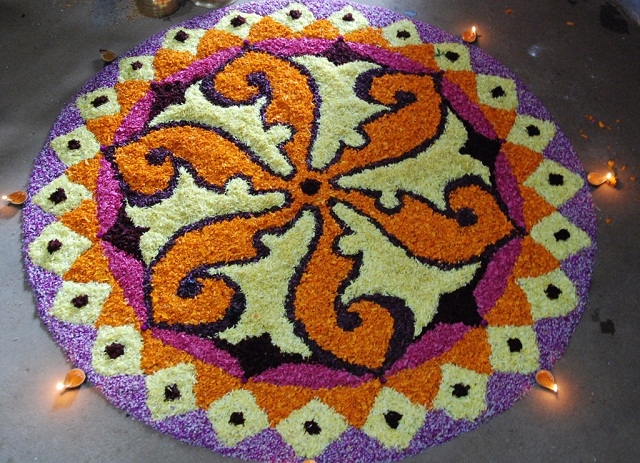 Pookalam or Pookolams are intricate floral arrangement laid on the floor in the front courtyard.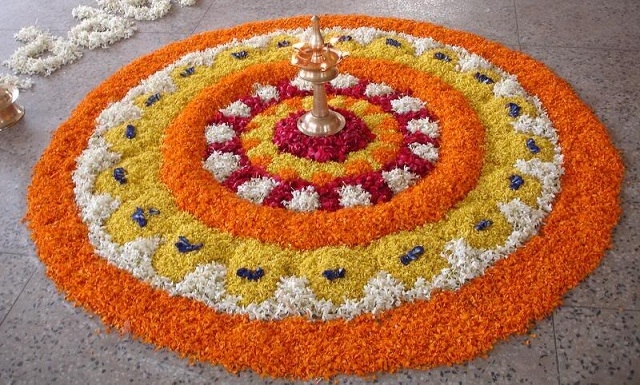 Pookalam is the combination of two words, "poo" meaning "flowers" and "kalam" meaning "colourful sketches on the ground".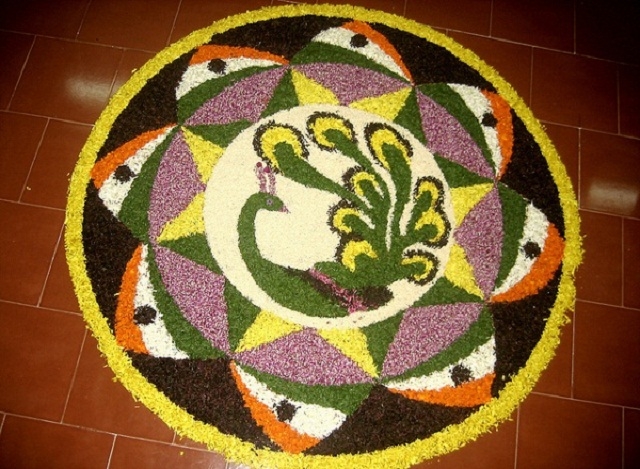 The decorations are also known as Athapoo, Pookalam are considered to be auspicious during the festival.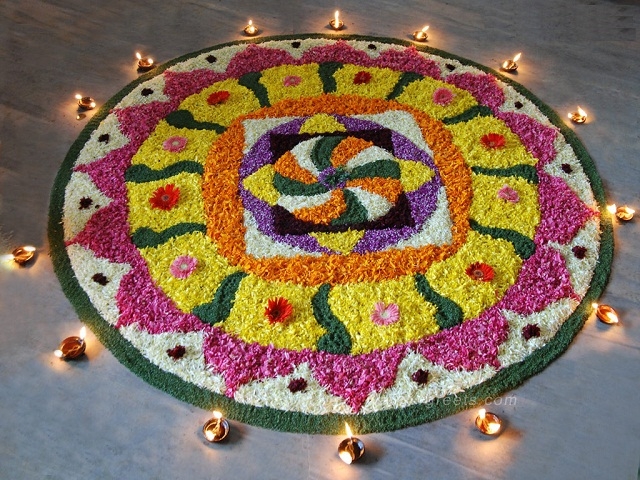 People of Kerala believe that the legendary king Mahabali visits their homes during the festival of Onam.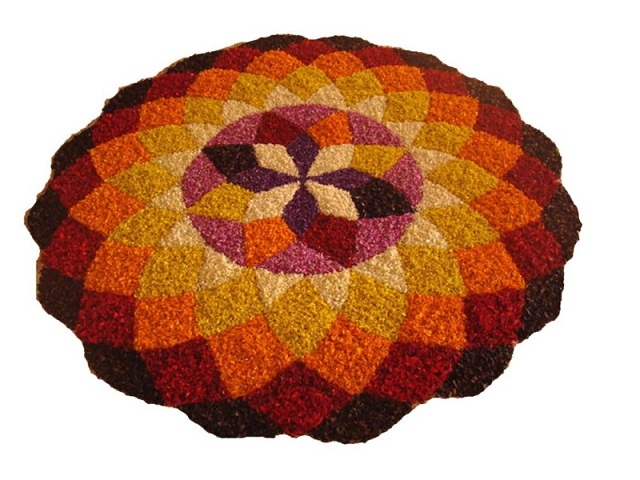 Maiden girls prepare the Pookalam and boys help in gathering the flowers.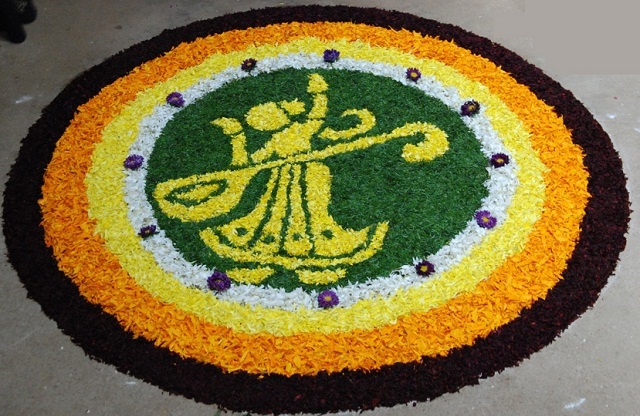 It is a beautiful sight to watch women and girls prepare the pookalam while they sing festive songs.
The making of Pookalam brings a feeling of harmony and togetherness among the people.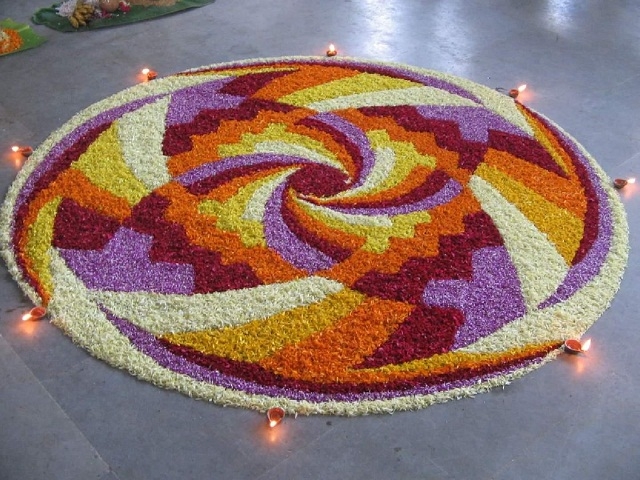 Pookalam is generally a formation of bright flowers, petals and leaves, created on the front courtyard of a home.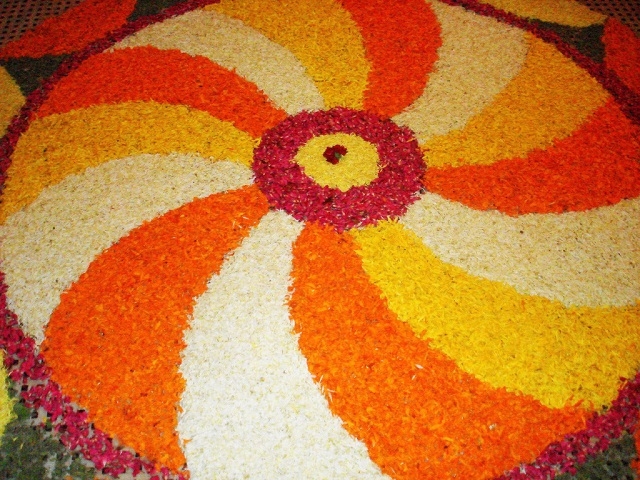 Idols of Mahabali and Vishnu are placed at the centre of the flower mat on the final day of Onam festivities.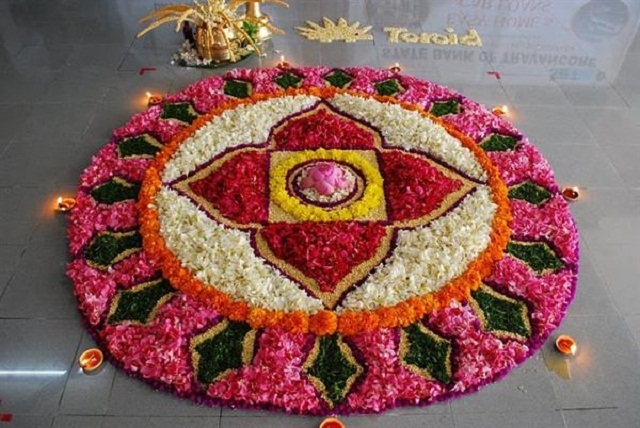 People make Pookalam designs on the first day of Onam, Atham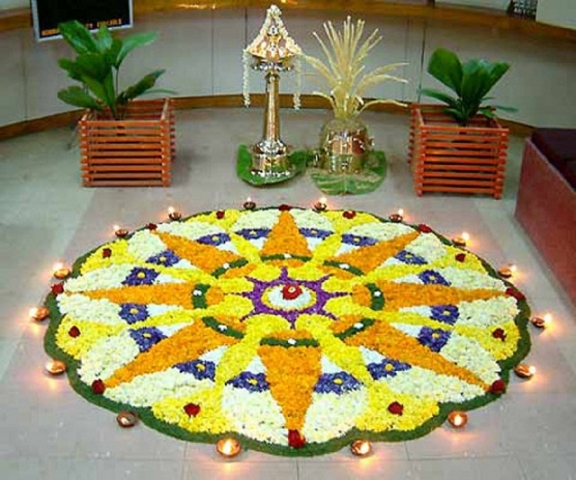 Specific flowers are used on each day. Each flower has a relevance on a particular day of Onam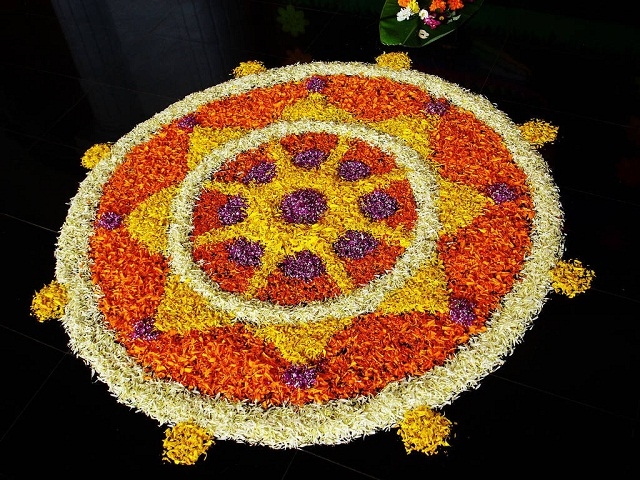 Mukkutti (little tree plant), Kakka Poovu, Thumba (Lucas Aspera), Chemparathy (shoe flower), Aripoo or Konginipoo (Lantana),Thechipoovu, Hanuman Kireedom (Red pagoda plant) and Chethi (Ixora) are some of the flowers used for Pookalam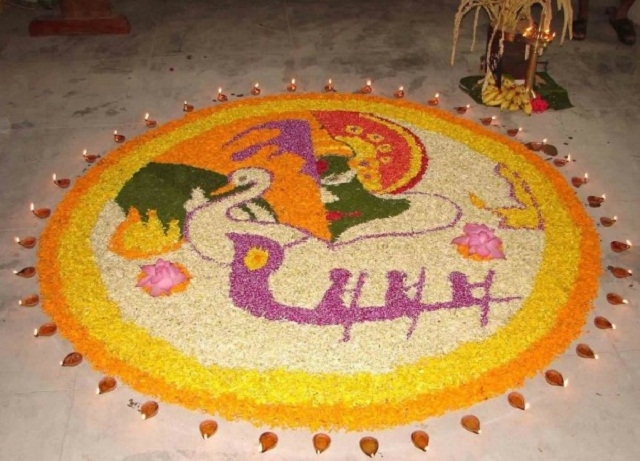 The flower arrangement remains for 15 days.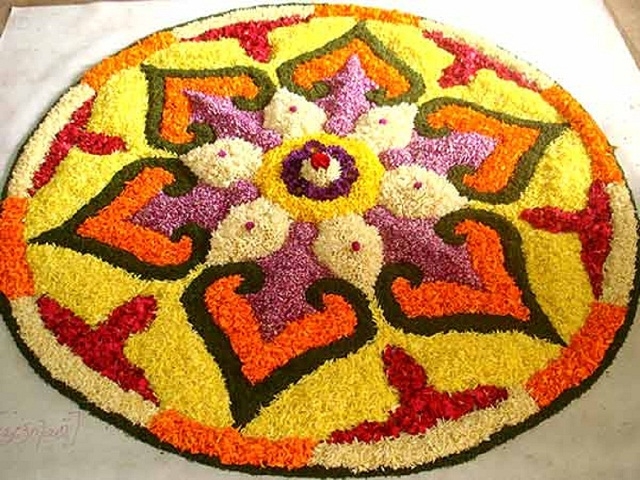 The flower arrangement remains for 15 days.