The problem with the fashion industry is that it has created a senseless notion of 'Slim is beautiful and fat is repulsive'. It is time we challenged it, because curvy and voluptuous is what women are all about! However, plus-sized women in India often find themselves at a loss when it comes to dressing up, especially in Western outfits. Although there is plenty of variety available in plus-size clothing, choosing the correct cut and fit is something we need to work on.
The right choice of clothes can make you look far slimmer than your actual size. Here are a few tips to do just that:
Oversize is not your size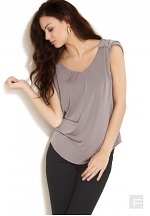 Just because you are curvy, does not mean you hide under oversized clothing. There are sizes beyond XL that fit perfectly and do not hang on you like curtains on a rod. Try to find outfits according to your body shape that emphasize your curves, while camouflaging bulges.
Black is Not Back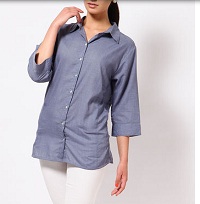 Somehow women have a misconception that black makes them look slimmer. Plus-size fashion is not about dressing up for Halloween! Look beyond the drudgery of black and experiment with more colours and patterns. Neons, whites, pastels look as good on you as the next person. Brighten up your wardrobe and show your colourful personality to the world.
Don't Underestimate the Bra: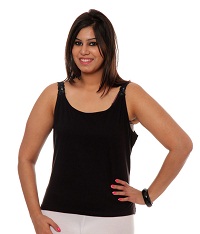 The bra is a powerful tool but unfortunately, we give it least importance. The wrong ones make you look slumped, with saggy breasts and bulging back fat. The right bra, on the other hand, will support you in all the right places, eliminating spillage and excess fat. Do not be afraid to try padded or underwire bras, they will give any outfit a great look.
Go Feminine with Skirts and Dresses: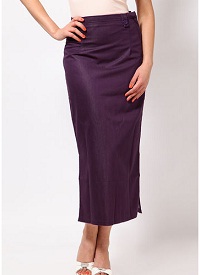 Nothing says feminine like flowing skirts and dresses! Stay away from balloon skirts and dresses though, for obvious reasons. Choose fabrics like Lycra or Khadi that will fall well on your frame. Medium height or tall women can go for long length and knee-length outfits, but shorter women should only stick to knee lengths. Pair your skirts and dresses with a broad belt to give the illusion of a thinner waist.
'Heel'ing Touch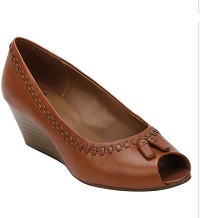 It is a known fact that height makes you look slimmer, so get out those heels! Go crazy with stilettos, wedges and platforms to complement your every outfit. Buy a nude shade to go with most dresses, blacks for work wear and some sizzling red pumps for a night out. Peep toes are a great choice as they give an illusion of smaller, slender feet.
You can now carefully choose your plus-size dresses with these tips. Remember, you only look as good as you feel, so feel your best!