Diwali is all about the mithai or sweets, cleaning, greetings, family gatherings and most important dressing up.  Even if anyone doesn't like wearing traditional clothes I am sure Diwali is one time when all those classy sarees, and lovely anarkalis are out of the cupboard.
But just imagine you have your regular office during the day, and an evening social gathering to attend at night. Here are our tips to dress up for the day, in case you have to work and then party afterwards.
Today we are going to learn how to double up the same outfit for office during the day and wear it to a Diwali party night.
Choose the right outfit that will see you good during you day time, and will add a zing to a social function with change of accessories. A silk jacket style kurta, combined with cigarette formal pants will be your base to start.
Jacket:
Get a jacket in silk, brocade or any fabric that looks and feels rich. These jackets are very versatile, they are easy to maintain, can be used as a top and  a jacket, with a camisole and  denims combination. Jackets look chic and classy and look very good in office as well.
Pant:
Formal cigarette pants are easy available these days. They give you a proper fit than the regular lycra churidar and are very good for medium to plus size females. You can also customize your regular pants into skinny look for a cigarette pant effect.
Depending on the colour of jacket you have chosen, get your cigarette pant. If you love to experiment and open to spending a wee bit, than opt for a little shine or shimmer in your pants.
Colours:
Take red, coral, burgundy, royal blue any colour you like and if you are not a fan of dark tones, than go for peach or turquoise. Just don't opt for dull muted colours. Remember, Diwali comes just once in a year.   
Shoes:
Closed shoes look lovely on jackets; you can also opt for peep toes but no wedges or sandals. Wear a dull boring colour like black to office, and then change to glittery ones for the occasion.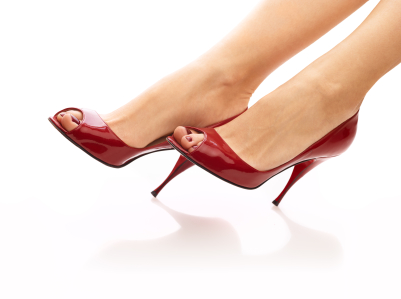 Bag:
You can take our normal structured bag to office and evening party, or you can carry a small box clutch / envelope clutch for that added colour and shine.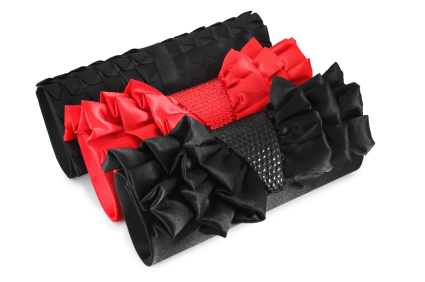 Accessories:
A statement finger ring is a must have. Opt for chandeliers or loops earrings for the evenings.
Makeup:
Red, coral and hot pink are very in this season. So forget your pinks and nude shades for the lips. Your base makeup should be very good, so while doing a re-touch in the evening, you don't have to apply foundation and concealer stick, just add a touch up for your eyes and lips, and you are done.
It is the festival of extravagance so don't be afraid to combine colours, use dark colours, pain your nails bright and bring on the fun. Just keep yourself in check and don't overdo makeup. Do bright colours not loud.
We are sending you loads and loads of wishes for the festivities.