28 Natural Solutions for Dark Circles Under the Eyes

By: Samriddhi D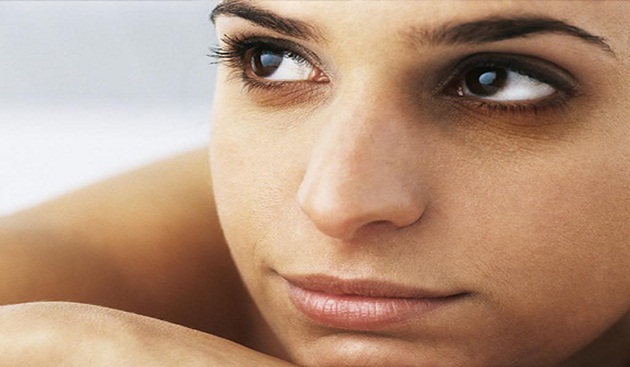 Dark circles are one of the most common skin problems and we are always on the lookout for solutions that can effectively help us to get rid of them. No one likes them, and this is precisely why we bring you a comprehensive list of natural solutions that will help fight dark circles around the eye. The best part about all the tips mentioned here are that they have been contributed by our esteemed ILites – and most of them are tried and tested. So, read the tips, put them into effect and get set to banish those dark circles.
A word of advice – while trying any of the treatments below please ensure that none of the products get inside the eye. Of course, there won't be any damaged caused – however, your eyes can sting. So exercise proper caution.
The 20 Minute Treatments/Masks
Apply a mixture of cucumber and potato juice around your eyes with a cotton pad. Leave it for 20 minutes and wash off with cold water.
A sliced piece of potato or cucumber left on closed eyes for about 20 minutes can prove to be beneficial in fighting dark circles.
Cotton wool swabs dipped in cold milk and placed over closed eyes are also good for removing dark circles.
Apply a mixture of cucumber juice with lemon juice in equal quantities daily and leave it on for 20 minutes before washing off. 
Mash a banana peel and apply the paste under the eyes. Keep it for 20 minutes before rinsing off with water.
Add milk to a paste of peeled almonds, which have been soaked overnight, and leave this concoction on the eyes for 20 minutes.
Place a half of a freshly cut fig under the eyes for 20 minutes. Apply peanut oil on the area after you wash the eyes.
Applying a paste of cranberries and crushed papaya on closed eyes for a duration of 20 minutes brings good results.
You can also try leaving a paste of pomegranate and sea salt.
Use a paste of equal quantities of raisins and seeds of ash gourd over your under eyes for 20 minutes.
A paste of half slice of a small size tomato and one teaspoon lemon juice is beneficial when left under the eyes.
Turmeric powder and pineapple juice paste is also a good dark circle removing agent when applied for 20 minutes under the eyes.
2,580 total views, 14 views today
Don't miss our exclusive content. Follow Indusladies