Here is our collection of latest Arabic Mehandi designs that you can apply on your hands and feet and look gorgeous.
Design #1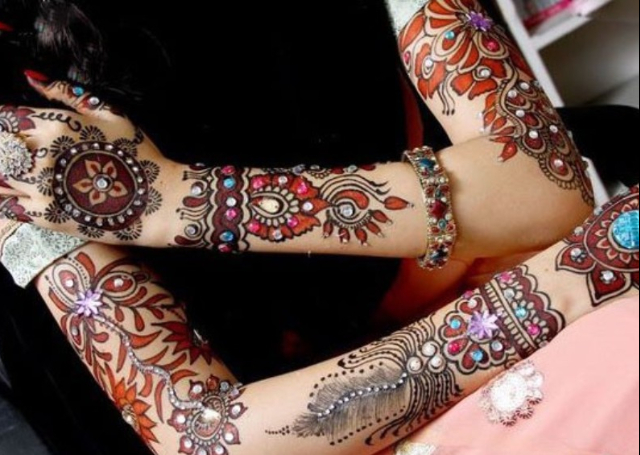 Check out the stylish and grand Arabic full hand mehandi design. There are two different designs on each hand coupled with flower motifs for the arms. The back of the palm is made grand with big and bold round and flower designs. Colored stones and glitter make the design prominent and glamorous.
Design #2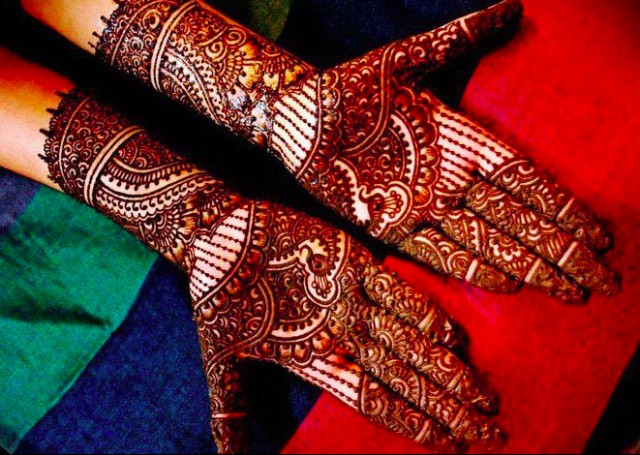 Here is a perfect grand design apt for the bride. There are intricate patterns on hand and the palm is highlighted with a peacock design. The fingers are covered with floral motif making it an exquisite design for hands.
Design #3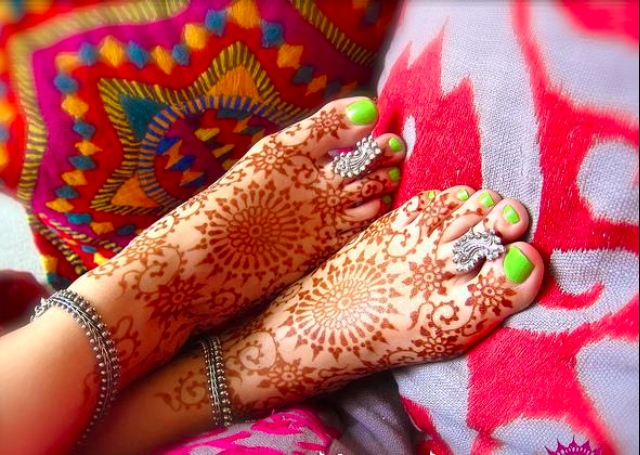 This design is simple with a round design at the center and surrounded with floral designs all over the feet. Looks simple yet dashing for the feet.
Design #4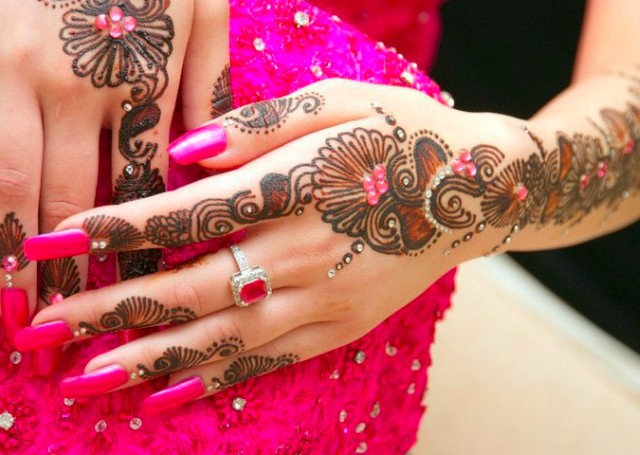 Here is an ideal design for girls and ladies suitable for festive occasions and parties. Shaded floral design with a feathery look looks great on hands with colored stones.
Design #5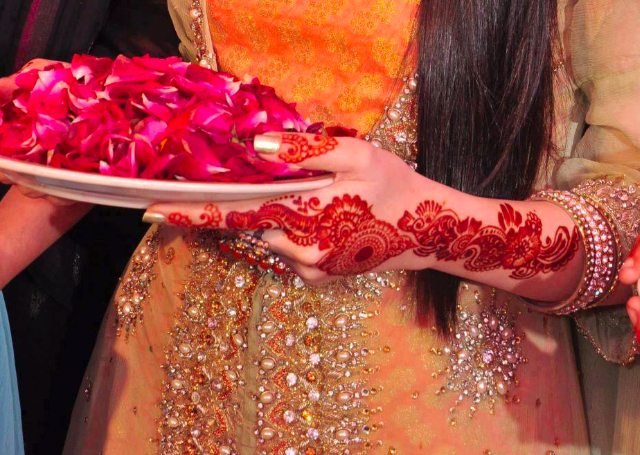 This is a beautiful backhand design with heavy mango and floral motif. Looks simple yet beautiful.
Design #6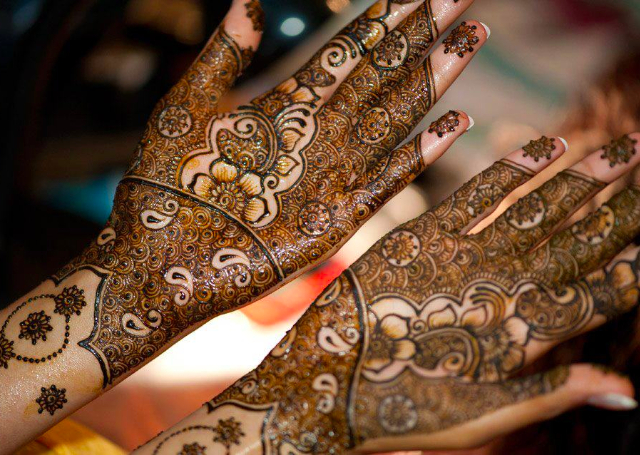 A lovely design for those who love highly intricate design on their hands. Surrounded with tiny circle design with neatly placed mango and floral motif gives an extraordinary look to the hands.
Design #7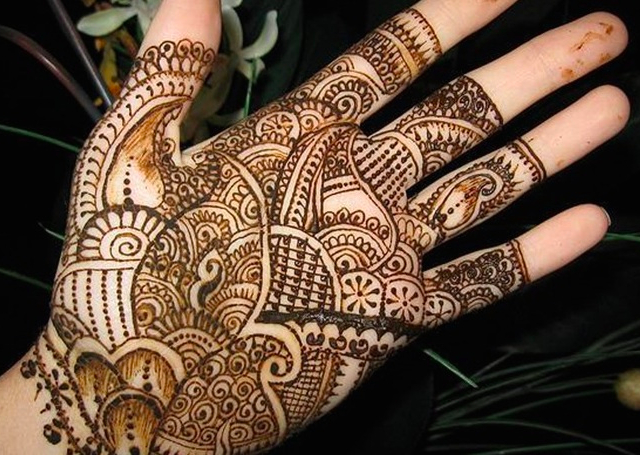 This is a basic design that has prominent mango motif surrounded with geometrical patterns.
Design #8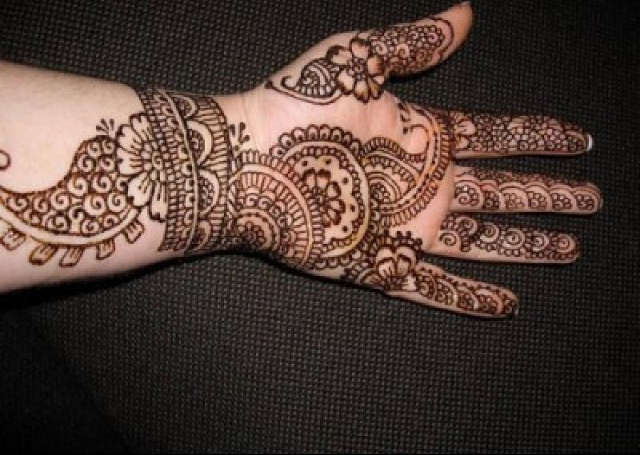 This bold design looks simple yet awesome with its dashing circular and mango motifs.
Design #9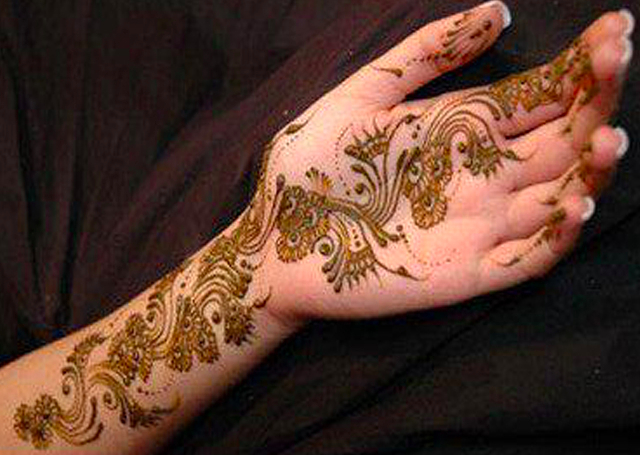 Moving away from floral motifs, this design has a beautiful wavy pattern that flow through the hand. If you are looking for unconventional mehandi design, then this is for you.
Design #10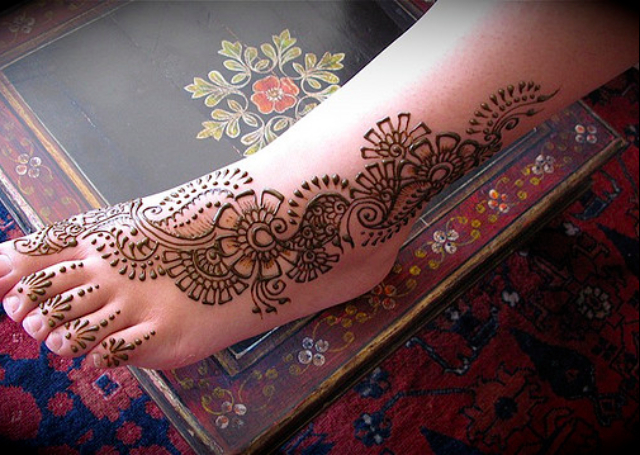 Make your feet look pretty with this latest Arabic feet design. Starting from the calf the design extends till the big toe. Looks uncluttered and striking.
Design #11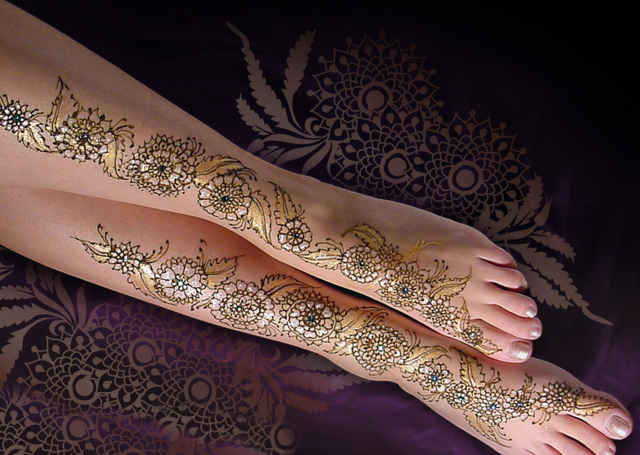 Here is a black mehandi design that is flaunted with glitter. Ideal for parties and other special occasions.
Design #12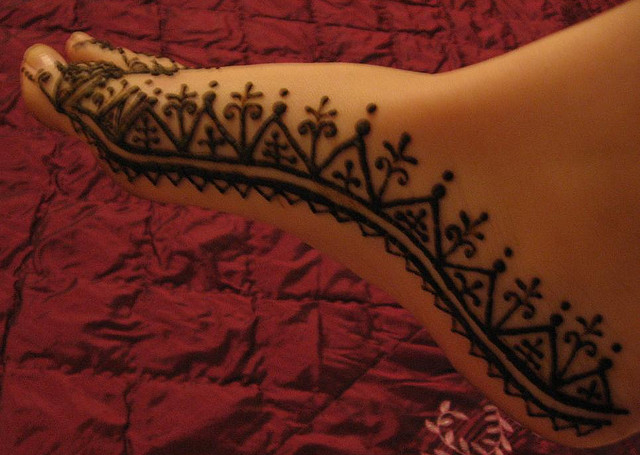 A beautiful mountain motif on the side of the feet is sure to draw attention to your feet.
Design #13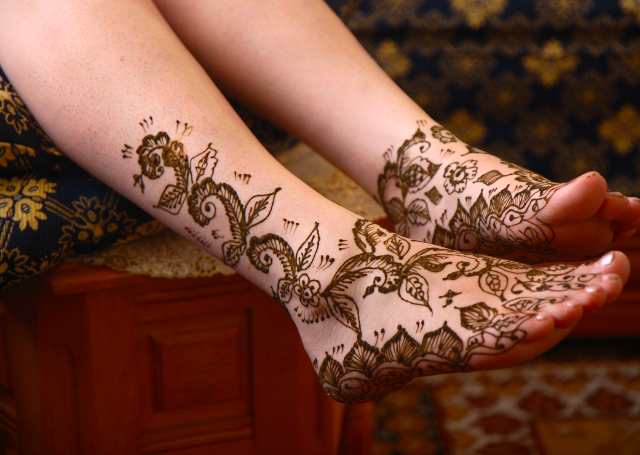 This design has shaded leaves and flowers on the feet. Looks great for casual occasions.
Design #14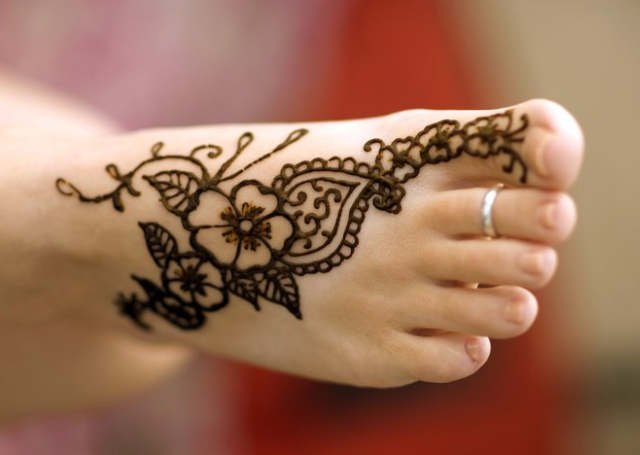 This design is simplicity at its best. A simple floral motif that tapers to the big toe looks charming on the feet.
Design #15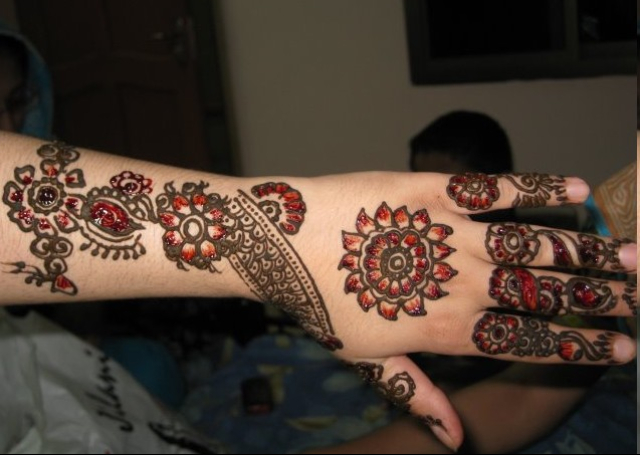 Yet another design where color and stones are the main highlights.
Design #16
A beautiful feet design with floral motif with a cluster of creeper patterns on the toes makes the feet look brilliant.