Bringing you some of the best Arabic mehandi designs for your hands. Often highlighted with black mehandi, these designs are stunning, rich and traditional.
Design #1
Covered with a veil of mango and peacock motifs this design is rich and beautiful. Suits any special occasion.
Design #2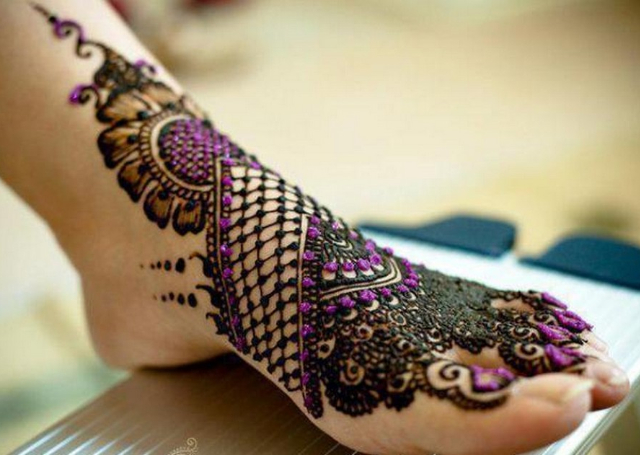 Black mehandi brings out the intricate details of the design vividly on the feet. Colored stone makes the design stunning for every lady to try.
Design #3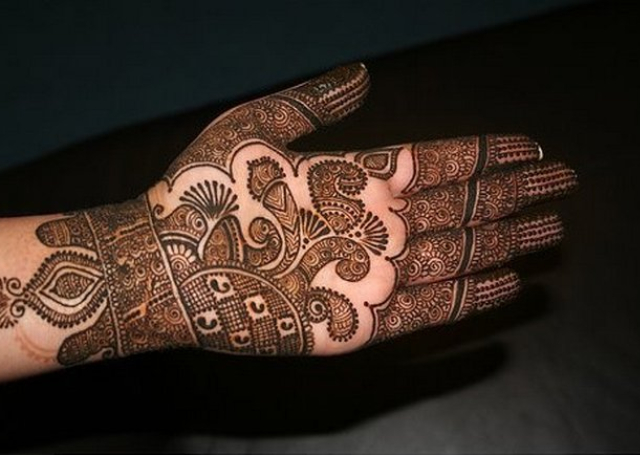 If you want a traditional design that fills the hand with distinct patterns, then this design is for you. Looks orderly, rich and beautiful on the hand.
Design #4
Yet another charming black mehandi design that has beautiful floral motifs.
Design #5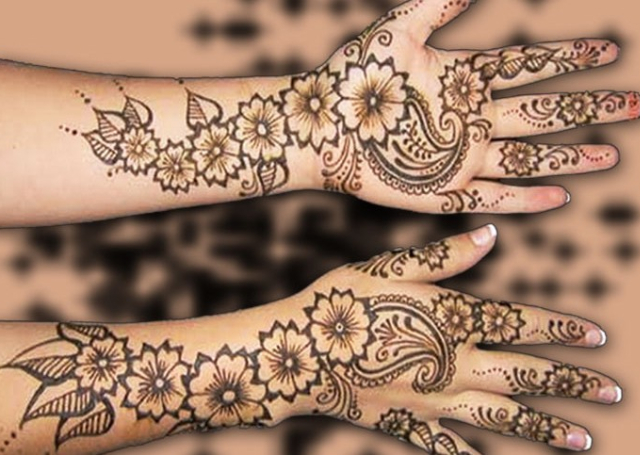 Get a lovely flower creeper on your hands with this design having a bold pattern of leaves and flowers. You can also add stones and color to make it look further glamorous.
Design #6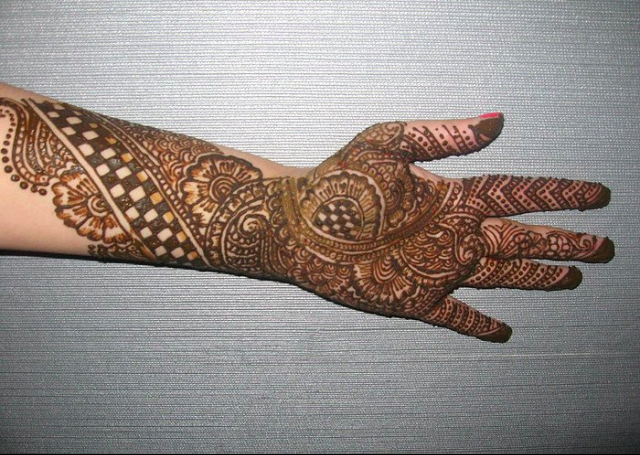 This is a traditional design that fills the hand with flower and other geometrical pattern. Certainly apt for wedding ceremony.
Design #7
Wear a floral shoe with this exquisite black mehandi design that fills your feet with tiny flowers.
Design #8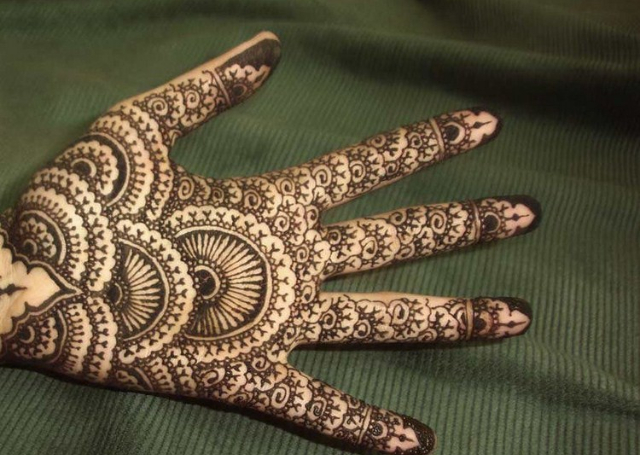 This design has intricate details at its best. The wheels and the spokes look stunning on the palm further accentuated with tiny net pattern.
Design #9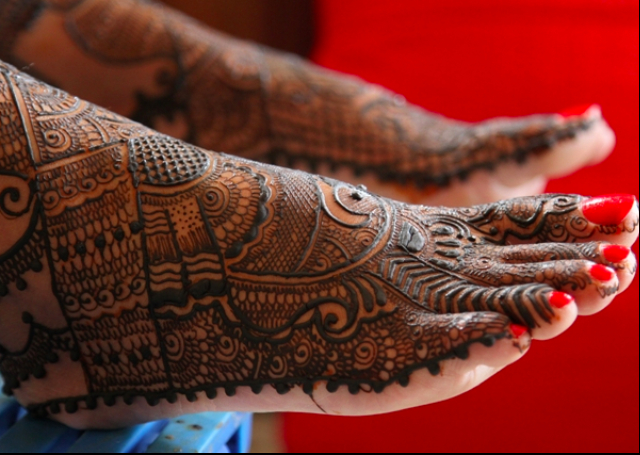 Look traditional with this lavish design that has rich intricate patterns. Makes it apt for special occasions.
Design #10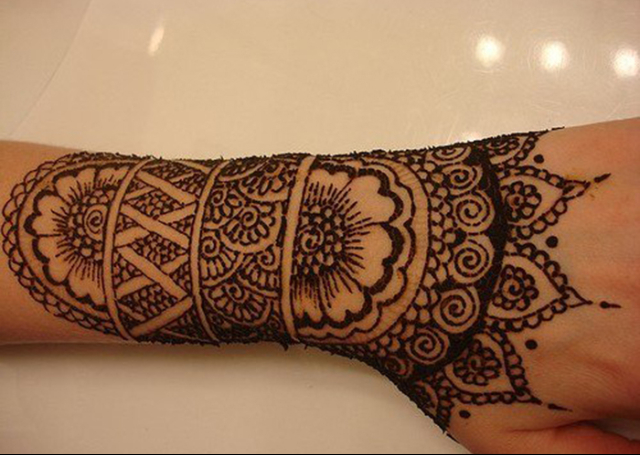 This design has jewelry motif that focuses on rich design on the write and the base of the hand.
Design #11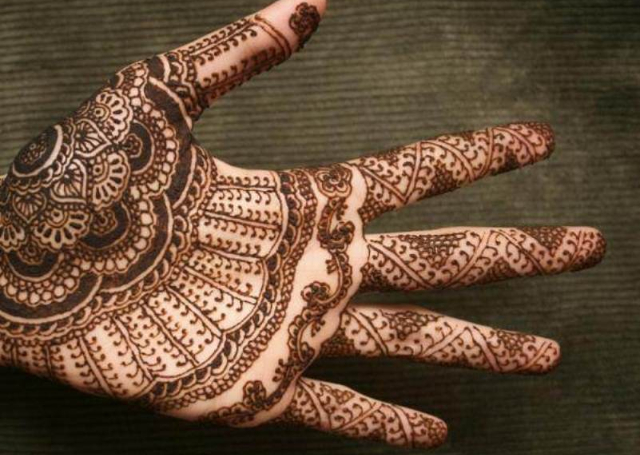 With layers of round and net motif, this design is sure to look beautiful on the hand.
Design #12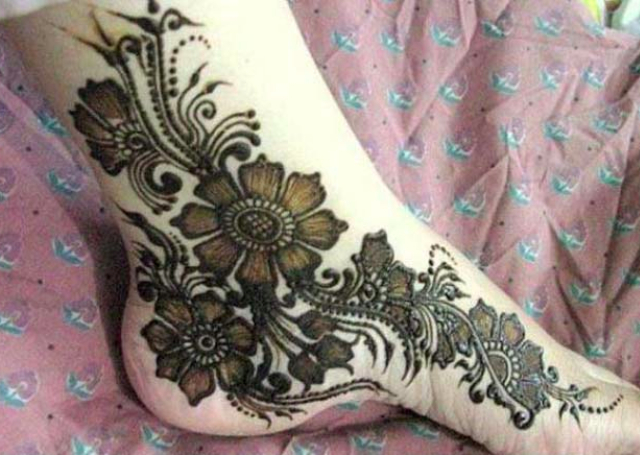 Bold and striking design, which has beautiful shaded flowers on the feet.  The use of black mehandi makes the design more prominent.
Design #13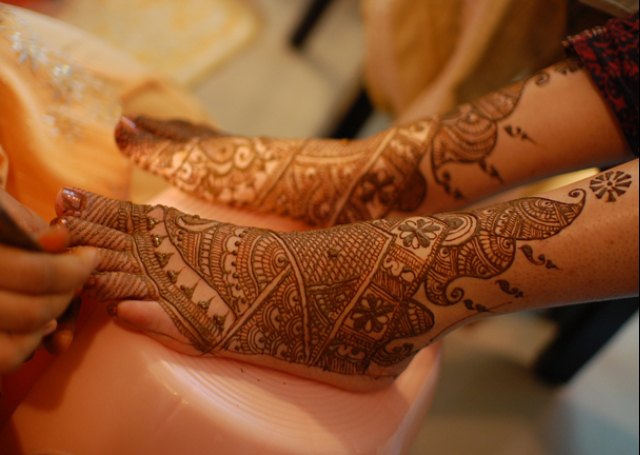 Rich design with highly intricate designs covering the feet is sure to make your legs look beautiful.
Design #14
Excellent design with floral motif at the center and creeper pattern on the toes.
Design #15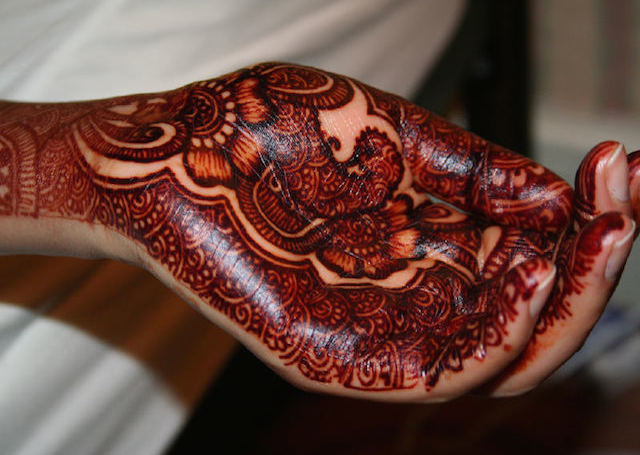 This is a mix of Arabic and traditional design. With floral motif adorning the center of the palm with intricate pattern on the side gives the hand a rich look.
Design #16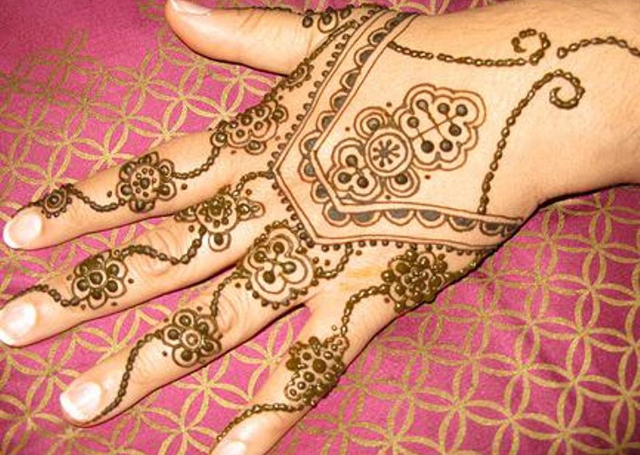 This is the haath-panja type of design, which is apt for festive and special occasions.