Are you crazy about the mesmerizing Arabic mehandi designs? Look no where. We bring you the latest collection of Arabic mehandi designs for 2014.
Design #1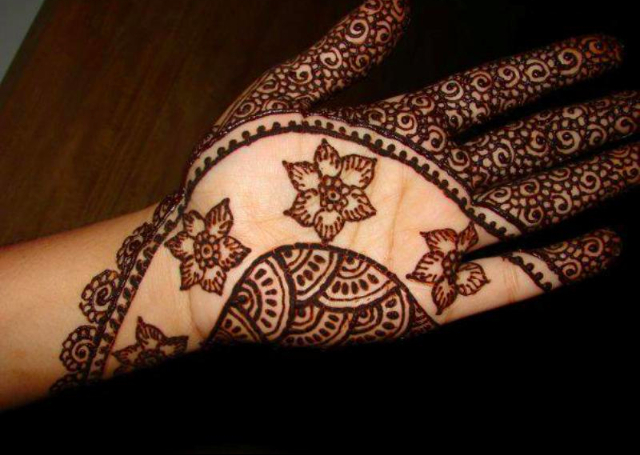 A striking design that has vivid patterns of flower, semi-circle and creeper motif. The highlight of the design is the arch pattern in which the patterns are drawn. Excellent design apt for any occasion.
Design #2
Known for shaded floral motifs, this Arabic Mehandi design is a full-arm design with a feathery touch on the fingers. The use of stones and color gives a fashionable touch to the hands.
Design #3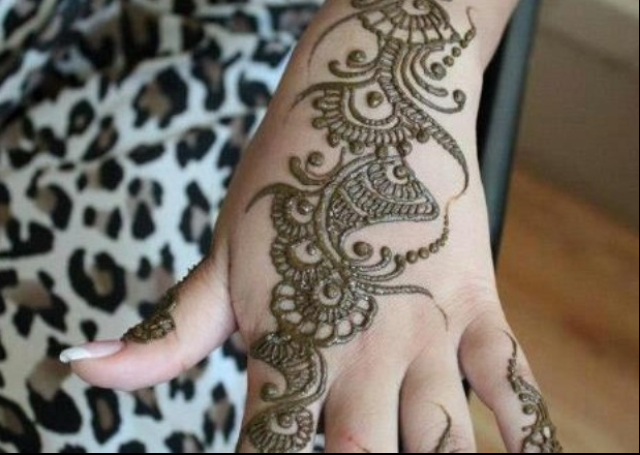 Here is a lovely design that starts at the base of the hand with mango patterns that culminate on the fingers.
Design #4
A grand design for the feet with shaded floral motif that spreads across the feet with beautiful pattern on the toes.
Design #5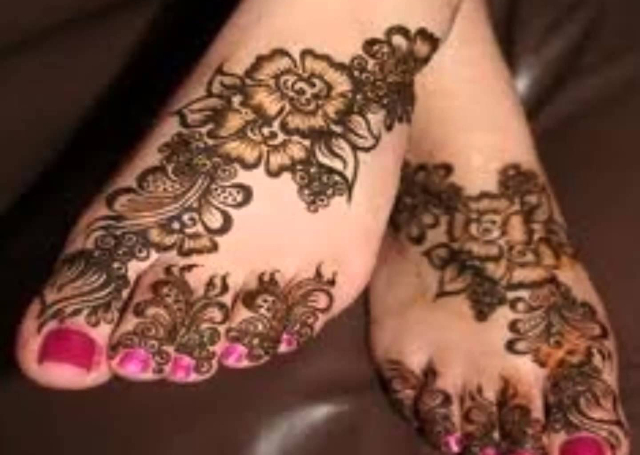 Similar to the previous design, another closely knit floral motif for your feet.
Design #6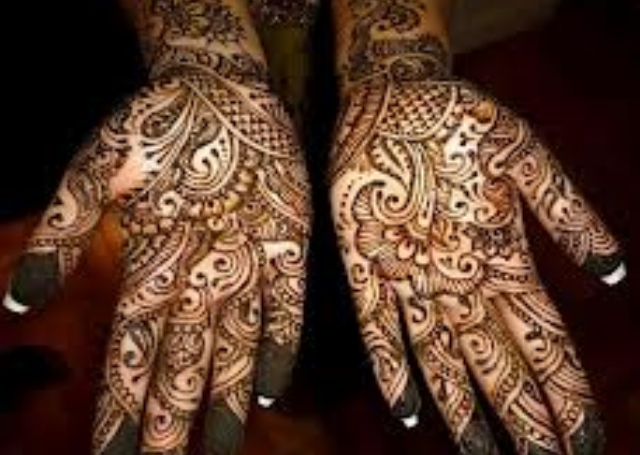 Here is a design that attempts to give a mirror effect with several intricate motifs on the hand. A filling design which is grand making it suitable for brides.
Design #7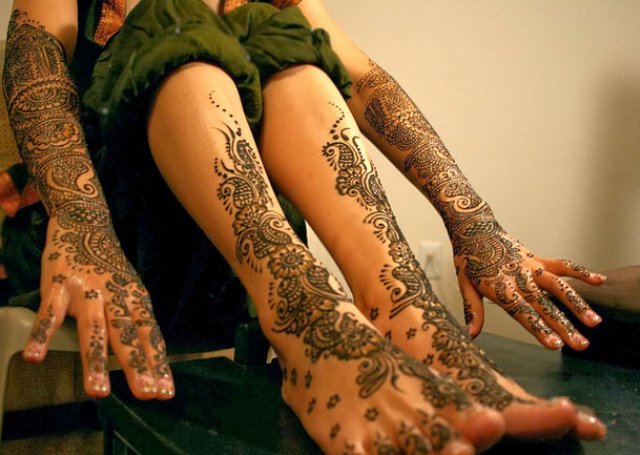 Take a look at this excellent full-arm and leg mehandi design with several beautiful intricate patterns. Mango and flowers are the main highlight in this design.
Design #8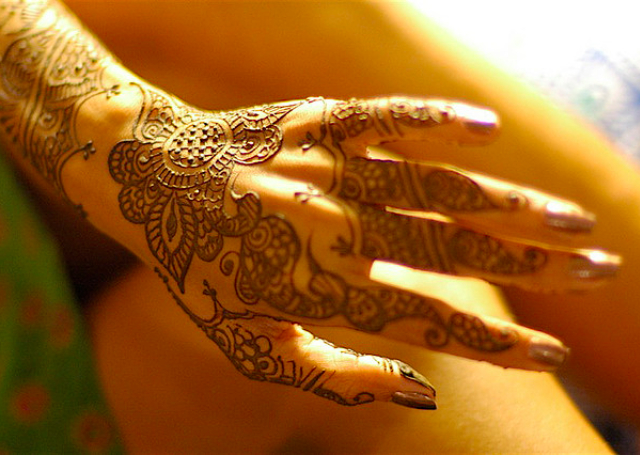 Here is a simple mehandi design that has a bold flower on the back of the hand with beautiful mango motifs on the fingers.
Design #9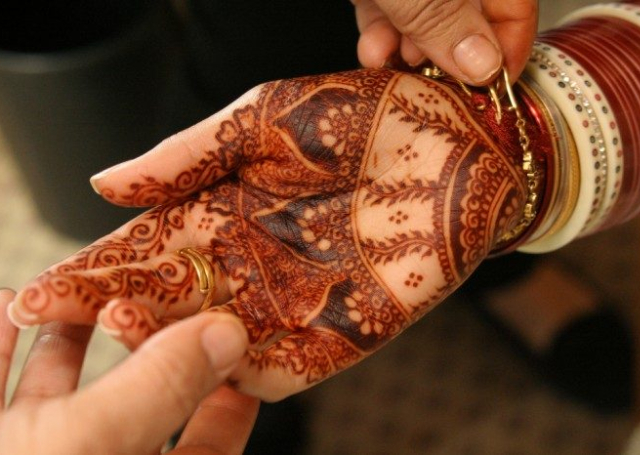 Check this vibrant mehandi design with tomb-shaped motif coupled with creepers on the fingers gives hands a traditional look.
Design #10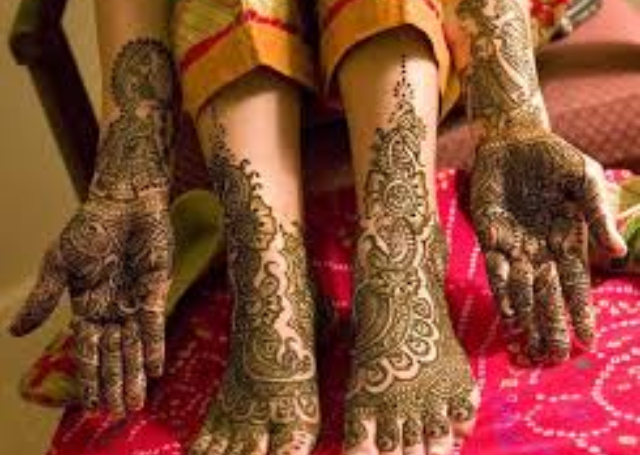 A grand design that has dulha-dulhan motif combined with several intricate patterns on the hands. The feet is filled with rows of floral and mango motif. Ideal for brides and festive occasions.
Design #11
A garden of beautiful flowers for your hand with this adorable design filled with shaded flowers. The creepers and the leaves give a very distinct look to the hands.
Design #12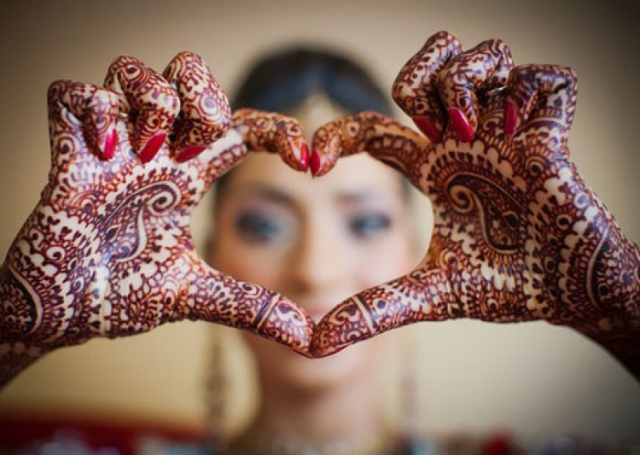 A fabulous full-arm mehandi design with mango motif and other intricate patterns.
Design #13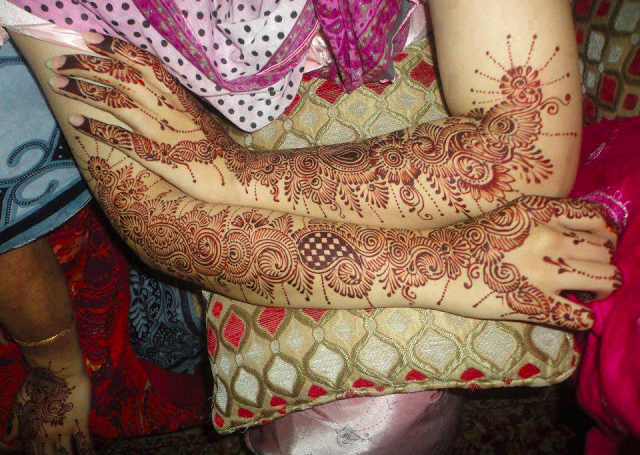 Check this stunning full-arm design that is bedecked with floral, mango and feather motifs. A must-try design for those people looking for grand hand mehandi designs.
Design #14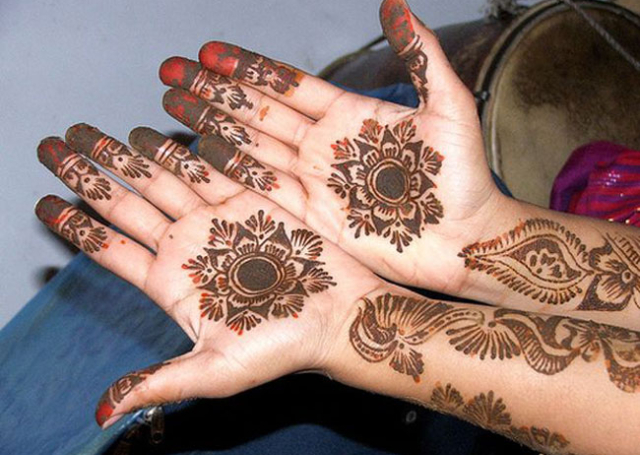 A simple yet elegant pattern that has basic patterns with capped fingers and feather motif on the arms.
Design #15
Yet another magnificent design for your hands that has bold floral motifs.
Design #16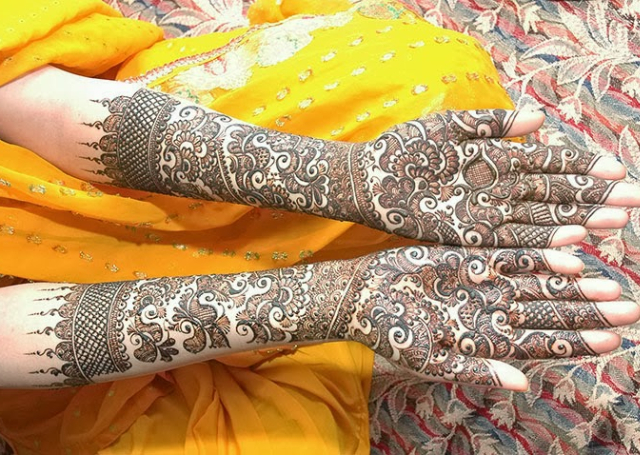 Give a aristocratic look to your hands with this bold mehandi design filled with several deep patterns.