Joke of the Day
Thought for the Day
Photo of the Day
Daily Fortune
Daily Poll
A Special Day!
Over breakfast, a woman said to her husband, "I'll bet you don't know what day this is."
"Of course I do," he answered, as if offended, and left for the office.
At 10:00 a.m., a dozen red roses arrived at the house. At 1:00 p.m., a two-pound box of chocolates was delivered. The designer dress arrived ...
continue reading...
MORE FUN STUFF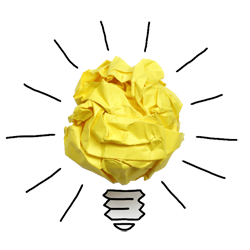 Thought for the day!
An ounce of practice is worth tons of preaching.
-Mahatma Gandhi
MORE FUN STUFF
Sunday, May 24th, 2015
What's in store for you today?
Choose your fortune cookie to find out!
Cookies Opened Today :
105
MORE FUN STUFF
Loading ...
MORE FUN STUFF
MEET OUR MEMBERS

IL provides a warm and welcoming platform where dedicated members share their expertise on various topics, moderators assiduously maintain the quality of the content and fellow members exchange views in a friendly and co-operative manner.
MEET MORE MEMBERS